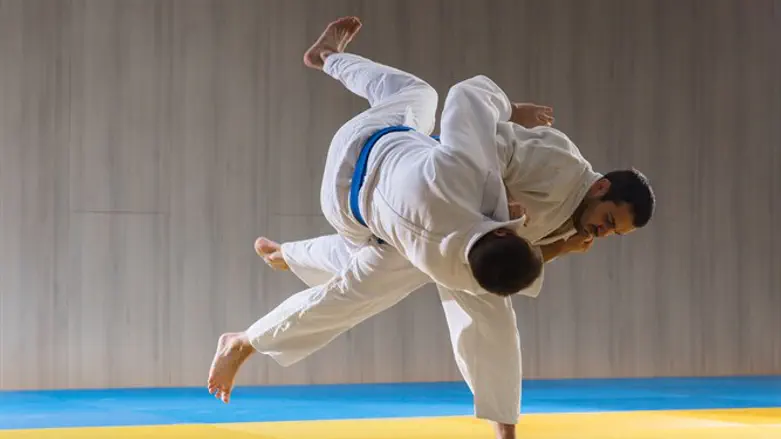 Judo (illustration)
iStock
The International Judo Federation (IJF) and Iran have reached a historic agreement which stipulates that Iran will no longer boycott competitions against Israelis.
The IJF noted on its website that it decided to intervene after having witnessed on several occasions "a disturbing phenomenon, which involves the sudden 'injury' or failure of weigh-in of Iranian athletes, phenomenon which is linked by many observers to the possible obligation of the given athletes to compete against certain countries."
Following several exchanges and discussions with the Iranian Sports Ministry, Olympic Committee and Judo Federation, the IJF said it received a favorable response and commitment from the Iranian side.
The Iranians promised in a letter to the IJF to "fully respect the Olympic Charter and its non-discrimination principle."
Iran has a long-time policy of avoiding Israelis in athletic competitions.
In 2010, an Iranian contestant withdrew from a Taekwondo match against Israel's Gili Haimovitz, who won a gold medal by default.
In 2012, Iranian athletes announced their intention to boycott competitions against Israelis at the London Olympics.
Two years ago, two Iranian players were criticized in their home country after they appeared for their Greek club Panionios in a Europa League qualifier against Maccabi Tel Aviv.
The two were initially banned for life from the Iranian national team as a punishment, but Iran appeared to cancel the ban after a huge outcry from soccer fans on social media and the launch of an investigation by FIFA, which has rules against political interference in national teams.