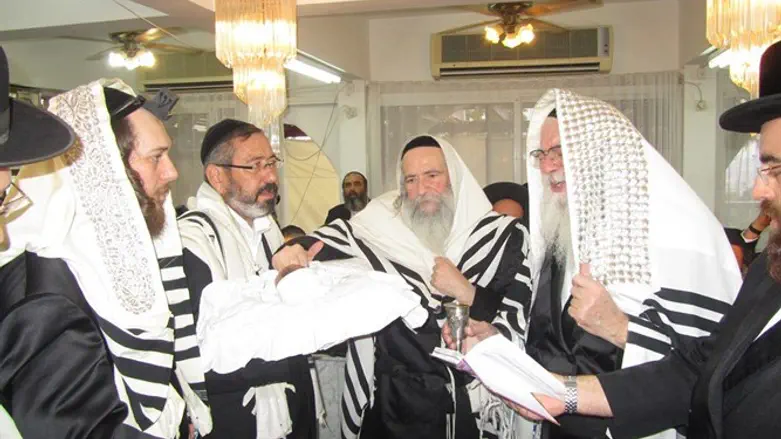 Rabbi Kenig and the Tzaddik from Yavniel
Eliezer Haleli
Tzfat Breslov community Rabbi Elazar Mordechai Kenig passed away this morning at the age of 73.
In recent years Rabbi Kenig suffered from cancer. His condition deteriorated and in all hasidic centers prayers were held for his well-being.
During the night his medical condition deteriorated and the rabbi began suffering from acute shortness of breath. Rescuers who were summoned to the home began life-saving operations and evacuated him in an intensive care unit to Ziv Hospital in the city.
On the way to the hospital, his systems failed and he underwent CPR, but to the family's chagrin he did not survive the turmoil. Rabbi Kenig served as rabbi of the Breslov congregation in Tzfat for 38 years.
The Shlomi Emunim faction in Agudat Yisrael eulogized Rabbi Kenig after his passing: "The people of Israel lost a righteous man, a great leader in Torah and hassidut, with devotion and virtue, awe and fear for the good of the whole and the individual. All the house of Israel will mourn the fire that G-d ignited."