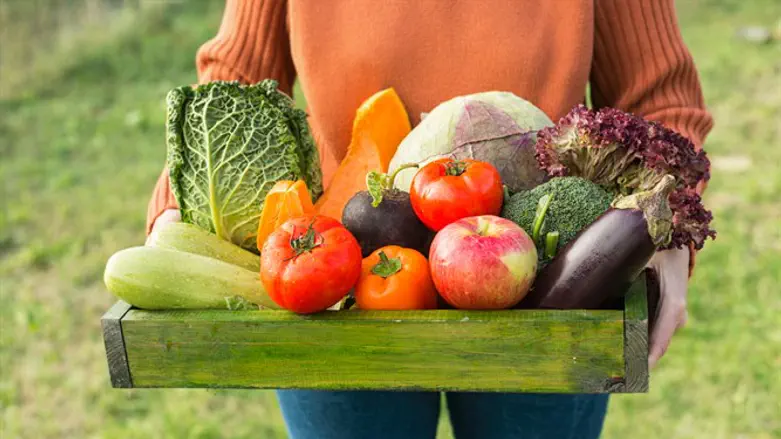 Vegetables (illustration)
iStock
The Palestinian Authority (PA) on Sunday backtracked from its decision to ban imports of vegetables, fruits and poultry from Israel, just three days after announcing the ban.
According to Channel 10 News, the PA's "ministry of agriculture" said that, following the Israeli government's decision to resume imports of fruits and vegetables from the Palestinian Authority, it was decided to once again allow the import of agricultural products from Israel.
The bureau clarified, however, that the PA reserves the right to respond accordingly if Israel again attempts to harm Palestinian Arab farmers.
The PA announced the ban just last Thursday, saying it came "in response to the Israeli Minister of Agriculture's decision to ban the importation of Palestinian fruit and vegetables".
The decision was described as "an important national decision on the road to Palestinian independence" and "a serious move to find alternative Arab and foreign markets through Jordan."
This is not the first time that the PA has banned Israeli companies and imports. Two years ago, it decided to "punish" Israel by halting imports to the PA from five major Israeli food production companies.
The PA's "anti-economic crimes unit" in Ramallah later indicted two companies that marketed Israeli products.
In March of 2015, the PA declared an "economic war" against Israel and launched a campaign calling to boycott Israeli products.
A month earlier, a national Palestinian committee announced it would prohibit the sale of products by six major Israel companies in areas of Judea and Samaria controlled by the PA.