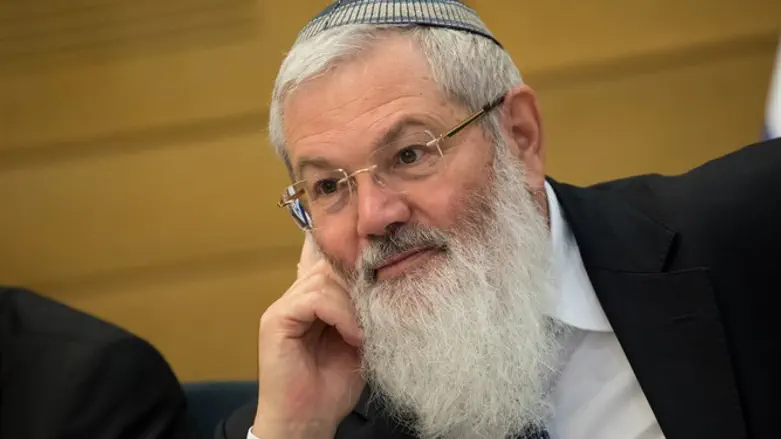 Deputy Defense Minister Eli Ben Dahan
Flash 90
Deputy Defense Minister Eli Ben Dahan said Sunday in an interview with Kan Bet that he intends to run for the leadership of the Jewish Home Party after Bennett and Shaked resign.

"We have a great challenge," said the deputy minister. "There is only one right-wing religious Zionist party - the Jewish Home. As someone who was elected third on the party list and served as part of its leadership, I intend to take responsibility for the party and lead it for the benefit of our public."
In the interview, Ben Dahan also referred to MK Shuli Moalem's departure with Bennett and Shaked. "Shuli is the flesh and blood of religious Zionism and her place is in the Jewish Home. I regret her move, it is causing us millions of shekels of damage. The financial situation of the party is not brilliant, we have debts from even before the previous elections."
This morning, Sunday, it was reported that the new party of Naftali Bennett and Ayelet Shaked, the "New Right," is expected to unite with the Jewish Home-National Union faction after the elections to the 21st Knesset.

According to the report, the two parties intend to stand as one bloc in coalition negotiations with Prime Minister Netanyahu, assuming that he will be tasked with forming the government.
In the second stage, the two parties are supposed to form one faction in the Knesset. The goal of the move is to maximize the votes of the right by means of a separate run. Bennett's party will seek to win as many secular right-wing votes as possible, while the Jewish Home-National Union will focus on the votes of religious Zionists.