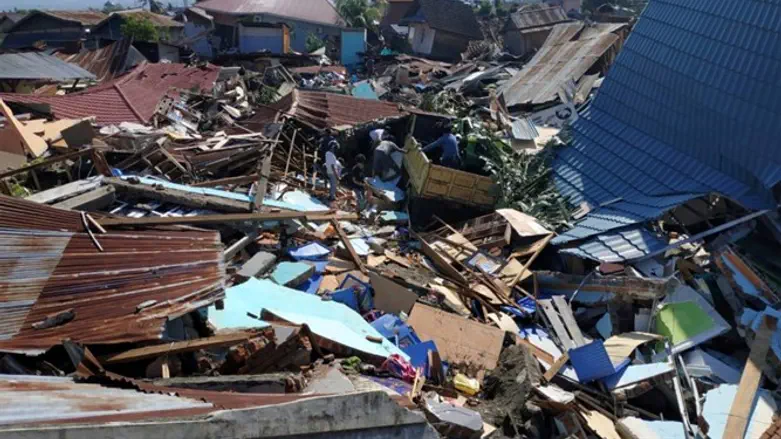 Aftermath of tsunami
REUTERS
The death toll in Indonesia from a massive tsunami which hit the coast of the Sunda Strait over the weekend has surged to 429, the country's disaster agency reported Tuesday.
The tsunami hit without warning at approximately 9:20 local time Saturday night, and was apparently the result of an eruption by the Anak Krakatoa volcano, triggering underwater landslides.
Images of Anak Krakatoa this week show the scope of the violent eruption, which caused part of the mountain to collapse, triggering a massive underwater landslide which in turn resulted in a 'silent tsunami' – one which gave no warning of the impending disaster.
Along with the 429 people killed, authorities in Indonesia say more than 1,500 have been injured.
Rescue workers continue to scour beach communities and the surrounding areas searching for survivors, as dozens of people remain unaccounted for.
An Indonesian music group, 'Seventeen' was hit by the tsunami as the group was performing at the Tanjung Lesung Resort for hundreds of employees of the state electricity utility Perusahaan Listrik Negara.
Footage of the performance shows a massive wall of water knocking down the stage and carrying off band members and concert-goers. One member of the band was killed along with a road manager, while four other members of the band are listed as missing.