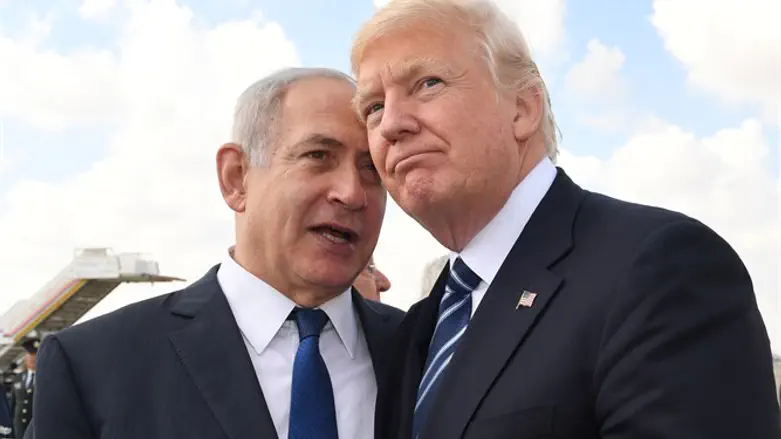 Netanyahu, Trump
Flash 90
A senior White House official has told Arutz Sheva that the decision to hold early elections in Israel was "one of many factors we are considering in evaluating the timing of the release of the peace plan."
This follows reports that the Trump Administration has reportedly put its long-awaited Middle East peace plan on hold in response to the calling of early elections in Israel, according to Channel 2 News.
Earlier Monday, the leaders of the coalition voted unanimously to dissolve the Knesset and hold early elections. The elections will take place on April 9th, 2019.
According to the report, the Administration decided to delay the reveal of the plan so as not to be seen as interfering in Israel's elections.
Israel had expected the peace plan, which President Trump has called the "deal of the century," to be unveiled early 2019.
While the details of the plan remain unknown, US Special Envoy Jason Greenblatt has stated that "neither side" will be fully satisfied with every part of the plan.