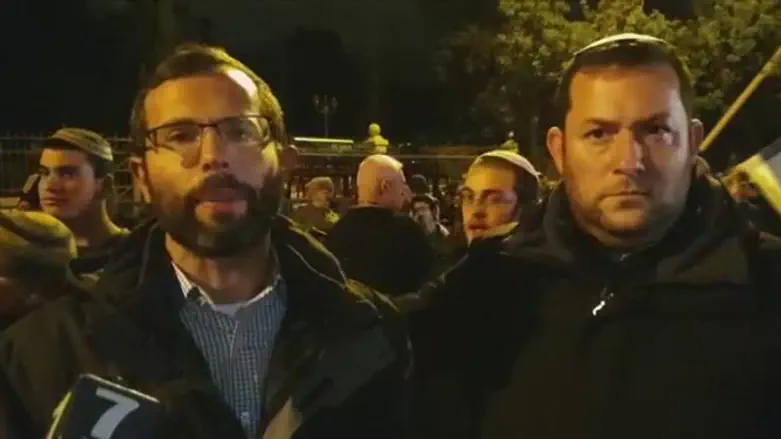 Yossi Dagan and Yisrael Gantz
Eliran Aharon
Yisrael Gantz, head of the Binyamin Regional Council, and Yossi Dagan, the head of the Samaria Regional Council, responded on Thursday evening to the shooting towards the Ofra junction, in which there were no injuries.
"This time it was only by luck that we did not lose any more lives. We make clear once again that we are no longer willing to be ducks in the shooting range of Palestinian terrorism. The government which is in charge of our security must understand that terrorism raises its head and immediately order a thorough treatment of the terror infrastructures," the two said.
They added, "We demand, as a first step in ensuring the security of the residents, to immediately return the roadblocks to the roads where we are an easy target for terrorists."
Dagan and Gantz said that "the most logical and moral response is to announce here and now the normalization of Ofra, the establishment of a new community near Elon Moreh in memory of the baby Amiad Yisrael, who was buried at the age of three days and was murdered at the same location two weeks ago, while at the same time strengthening the entire settlement enterprise. No more talk, declarations and promises. We want action. We want to live."