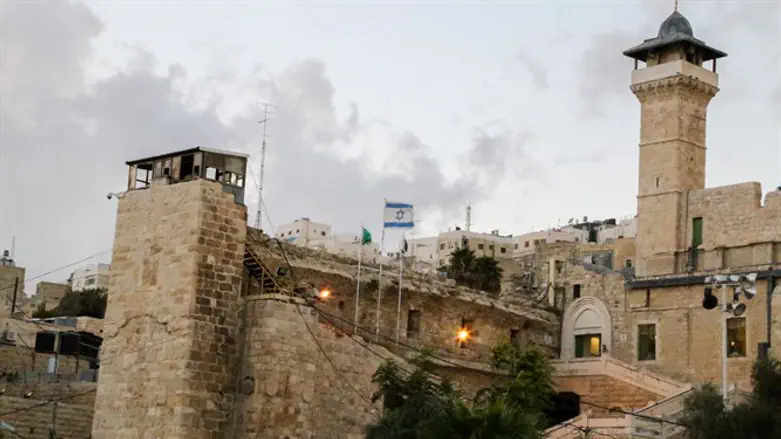 Cave of the Patriarchs in Hevron (file)
Gershon Elinson/Flash 90
Israel's Chief Rabbi David Lau recently addressed Prime Minister Benjamin Netanyahu and Central Command Chief Nadav Padan, requesting that the Tomb of the Patriarchs be made accessible and that the disabled be allowed to pray at the holy site in Hevron.
The prime minister and the head of Central Command promised Rabbi Lau that he would be informed that the Tomb of the Patriarchs would be disabled accessible in the coming months.
Last October, Advisor to the Defense Minister Kobi Eliraz promised that the plan to make the site wheelchair accessibile would be implemented by the end of 2009, when by January 2019 the Hevron municipality would be given time to cooperate and if the municipality did not agree to cooperate, Israel would act alone.
"We congratulate the prime minister and the defense minister on his commitment to end the terrible injustice and to make the Tomb of the Patriarchs accessible," said Shai Glick, the director of B'Tzalmo, which leads the struggle to make the Tomb of the Patriarchs wheelchair accessible.
"The residents of Judea and Samaria are not second class citizens, and the right to equality is a basic right for Israeli citizens, regardless of their place of residence or political outlook. The B'Tzalmo organization will continue to fight for the human rights of Israeli citizens everywhere and at any time," he promised.