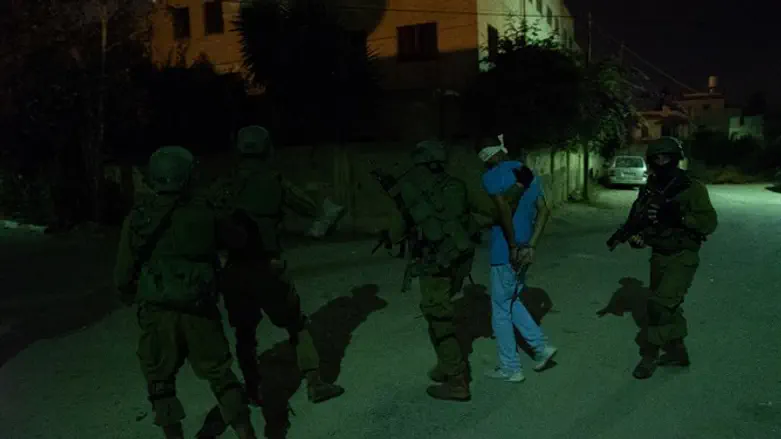 IDF activity to locate Barkan terrorist
IDF Spokesperson's Unit
Palestinian Arab media reported early Monday morning that IDF soldiers began demolishing the house of Ashraf Na'alwa, the terrorist who carried out the attack in Barkan in October, in which Ziv Hajbi and Kim Levengrond-Yehezkel were murdered, and who was eliminated last week by Israeli security forces.
According to the reports, dozens of Palestinian Arab gathered in the Shweika neighborhood of Tulkarm to stop the demolition and confronted IDF forces. Several people were reportedly lightly injured and there were also reports of some arrests.
Two weeks ago, the Supreme Court rejected the petition filed by relatives of the terrorist and approved the demolition order against the house of the terrorist.
The demolition applies only to the basement of the home, despite the fact that his family knew of his intention to murder Jews and have been even accused of failing to prevent the attack.
Na'alwa was eliminated overnight Wednesday after a two-month manhunt. The terrorist was killed in Shechem (Nablus) during a joint operation of the Israel Security Agency (Shin Bet), the IDF and the Israel Police.
According to the Shin Bet, Na'alwa was armed when the forces arrived at his hideout. During an attempt to arrest, an exchange of gunfire ensued, killing the terrorist.