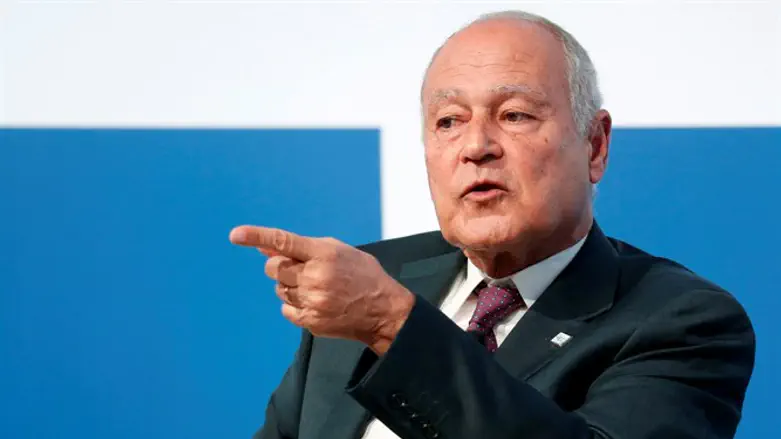 Ahmed Aboul-Gheit
Reuters
Arab League Secretary-General Ahmed Aboul-Gheit on Sunday called on Australia to recognize eastern Jerusalem as the capital of a Palestinian state after it recognized western Jerusalem as Israel's capital.
"The Australian declaration, which includes the recognition of West Jerusalem as Israel's capital, was disturbing as it clashes with international law and inalienable Palestinian rights," Aboul-Gheit said, according to the Turkish Anadolu news agency.
"I call on the Australian government to correct its position and recognize the state of Palestine with East Jerusalem as its capital without delay," he added.
"This way we will consider the Australian position balanced," Aboul-Gheit added.
Australian Prime Minister Scott Morrison announced on Saturday that his country officially recognizes western Jerusalem as the capital of Israel, though he stressed that the Australian embassy would not move to West Jerusalem until a peace agreement was reached between Israel and the Palestinian Authority (PA).
Morrison did say, however, that his government would establish an office in Jerusalem that would deal with security and trade.
The announcement was condemned by the Arab world, with a spokesman for the PA cabinet saying that the Australian government's decision to recognize western Jerusalem as the capital of Israel was a "wrong step" and showed an incorrect understanding of the political reality and decisions of the international institutions on Jerusalem since 1947.
Jordan condemned Australia's decision as well, saying Jerusalem is among the final status issues, the fate of which shall be decided through direct negotiations in line with international legitimacy resolutions.
Australia's move was actually welcomed by Bahrain, whose Foreign Minister, Khalid bin Ahmed Al Khalifa, said that "Australia's position does not hamper the legitimate demands of the Palestinians and first and foremost East Jerusalem as the Palestinian capital."
The senior diplomat added, "It also does not contradict the Arab Peace Initiative."