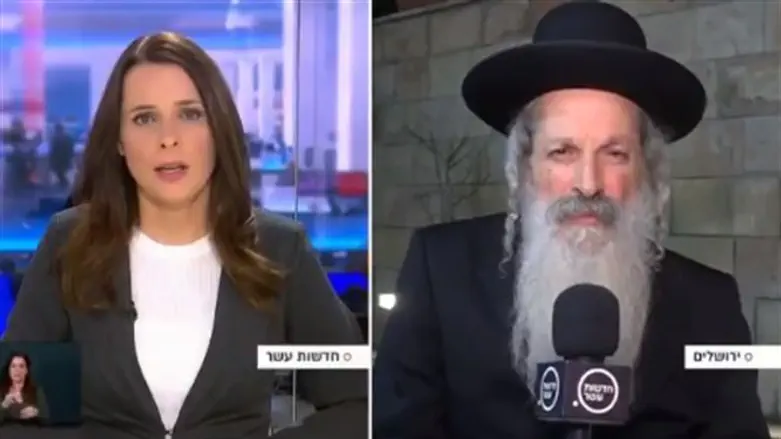 Rabbi Meirav talking to Channel 10
Channel 10 News
Rabbi Eliyahu Merav, the father of Yossi Cohen, one of the soldiers who fell in the shooting attack at the Givat Asaf junction earlier today, spoke to Channel 10 News about his son's final words.
"Yossi was a beautiful and pure soul. He was on a mission. We sent him with great love," the bereaved father told the news station. "When we sat at [our last] Shabbat meal and everyone thanked us for something, Yossi said, 'I thank God that I have the right to protect the people of Israel with my body.'" Yossi was a pure soul, a devoted child who only wanted to help since he was a little boy, and G-d took him."
He said that he sent his son to serve in the Netzach Yehuda Battalion "with love, out of a sense of mission."
"I served in the IDF and became religious after the Yom Kippur War. I am an Israeli, I am the product of a crisis in secular Israeli society," Rabbi Meirav said." I understand that everyone has to live by his faith and values, but mutual respect must be preserved, this hatred must end. It is impossible to build a home and a state like this. Beyond all the arguments, why do we only meet after a bereavement and say 'we are brothers?' Let's meet at celebrations."
"Yossi was an Israeli guy, a haredi man with a heart of gold who was dedicated to the glory of the people of Israel. Yossi wanted to be a dentist after the army and now he is guarding us from above," the rabbi added with tears in his eyes.