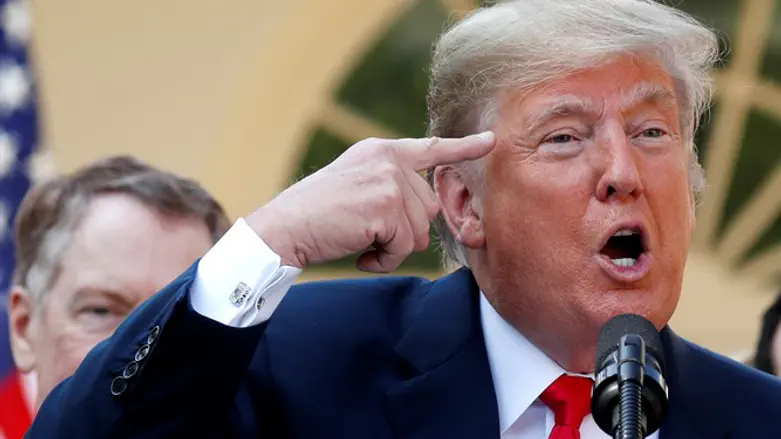 Donald Trump
Reuters
US President Donald Trump continued his criticism of Congressional Democrats for refusing to fund his proposed border wall with Mexico, contrasting their support for the Iran nuclear deal which enriched the Islamic Republic coffers to what he called their refusal to fund border security in the US.
"The Democrats and President Obama gave Iran 150 Billion Dollars and got nothing, but they can't give 5 Billion Dollars for National Security and a Wall?" Trump tweeted.
Yesterday, the president had a heated exchange with Senate Minority Leader Chuck Schumer and House Minority Leader Nancy Pelosi during a meeting at the White House.
"If we don't have border security, we'll shut down the government," Trump said after Schumer and Pelosi stated that they would not support the wall.
Trump accused the Democrats of opposing the funding of the wall for "strictly political reasons."
'People do not yet realize how much of the Wall, including really effective renovation, has already been built. If the Democrats do not give us the votes to secure our Country, the Military will build the remaining sections of the Wall. They know how important it is!' Trump tweeted.
He has stated that if Congress does not fund the wall, then it will be built by the military.