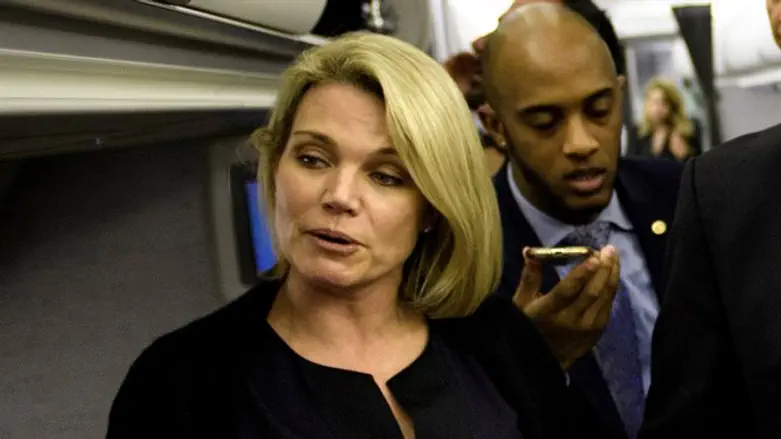 Heather Nauert
Reuters
US President Donald Trump has decided to nominate State Department spokeswoman Heather Nauert to replace departing United Nations Ambassador Nikki Haley, three people familiar with the decision told Bloomberg News on Thursday.
Recent reports indicated that Trump had met with Nauert as he searches for a new ambassador.
Subsequent reports said Trump had indicated to advisers that Nauert is his leading choice to replace Haley.
However, other names for the post have been floated around as well, including Richard Grenell, the US ambassador to Germany, former White House aide Dina Powell, the US ambassador to Canada Kelly Craft and John James, a Michigan businessman and Iraq War veteran who lost a November election to Senator Debbie Stabenow.
Nauert, 48, had little experience in government or foreign policy before joining the administration in April 2017 after several years as an anchor and correspondent for Fox News.
She has gained Secretary of State Mike Pompeo's trust after being excluded from the inner circle of his predecessor, Rex Tillerson.
Haley announced in October that she will exit the administration by the end of 2018, citing her desire to "take a break" from public service.