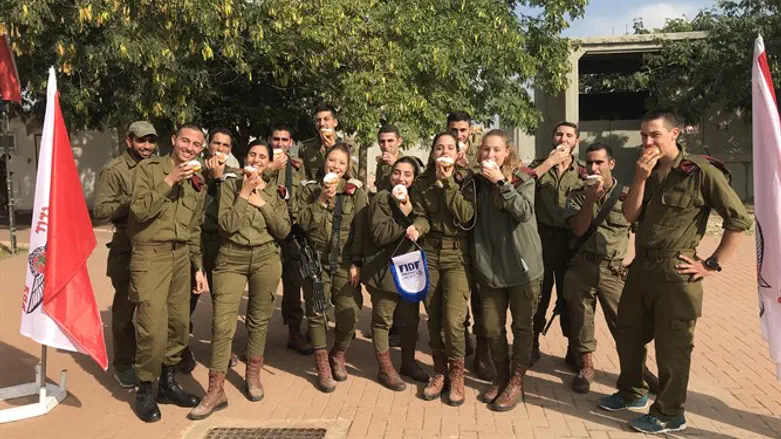 A small gift that brings joy
FIDF
The Friends of the IDF ( FIDF) held a tour of IDF bases in the Gaza vicinity yesterday, as part of a campaign to distribute donuts to IDF soldiers in honor of Hanukkah.
As part of the holiday, some 4,200 donuts will be distributed to soldiers from the various IDF units that the organization adopts as part of the "Adopt a Battalion" project and the "Adopt a Brigade" project.
"Even during a difficult period after the tension in the region, this small contribution gives us great strength to continue to maintain the borders of the country," Corporal Adi Gamaa of the Paratroopers' Battalion 890 added. "Thank you for giving us a smile and allowing us to celebrate far from home."