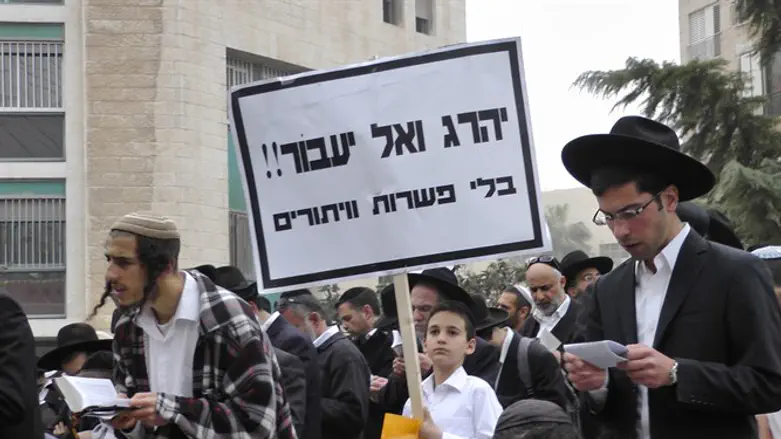 Protesting haredi draft
Meir Sela
According to a Supreme Court ruling issued on August 6, the validity of chapter 3 of the Defense Service Law arranging haredi IDF enlistment expired at midnight.
Procedures for enacting a new Draft Law are stuck in the Knesset over the dispute on the new law and Agudat Yisrael party opposition to the process.
As a result, the existing law expired before the Knesset passed an alternative law, and in effect, from today, the issue is in a legislative vacuum. No significant movement is foreseeable in the near future.
At the same time, the Supreme Court has before it a request for a further postponement for the ruling that invalidated the Draft Law to go into force.
The request, filed by the State Attorney's Office on behalf of the State, was submitted last week, and the petitioners were even asked to respond. But as of this morning, no decision has been made.