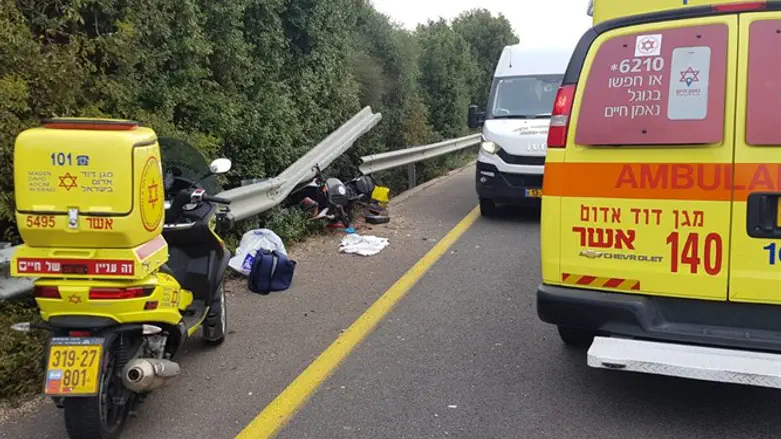 Accident near Ga'aton junction
MDA operational documentation
A 45-year-old motorcyclist skidded this morning and was trapped under a safety railing on Route 89 near Ga'aton junction.
The rider was extracted by firefighters and MDA personnel tried to treat him but were ultimately forced to declare his death.
MDA paramedic Adiel Zino and MDA motorcycle medic Alon Kutzi said "When we arrived, we saw a man of about 45 trapped with his motorcycle under the safety rail at the edge of the road.
"He was unconscious, suffering systemic damage, without breathing or pulse. Medical examinations we performed showed no signs of life and we were forced to determine his death."
The section of the road between Yehiam Junction and Kibbutz Gaaton was closed to traffic in both directions. The traffic examiner is on his way to the scene to investigate the circumstances of the accident.