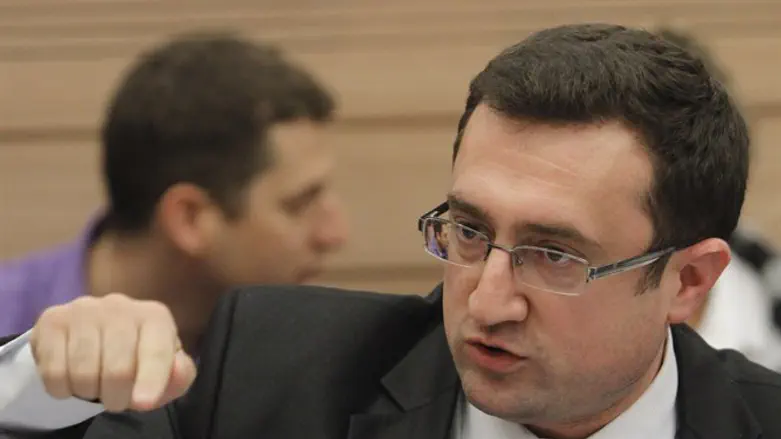 Robert Ilatov
Flash 90
Yisrael Beiteinu Chairman MK Robert Ilatov responded to Culture Minister Miri Regev's attack on his party's decision to oppose the Cultural Loyalty Law.
"It's a bit hard to talk about Miri Regev in the context of culture," says Ilatov. "The woman who enthusiastically spoke about the crime of disengagement and then attacked her commanders in the disengagement from considerations of polls and primaries, preaches morality to Yisrael Beiteinu and Avigdor Liberman."
"Let's put this on the table, this whole saga is a cover-up to pass the Gideon Sa'ar Law, a smokescreen, a cynical use of the national interest to pass a personal law," says Ilatov.
"This isn't a matter of Miri Regev's concern for the national and security interests of the State of Israel, but rather an attempt to flatter the boss and a cynical political exercise in order to stick tightly to the chair.
"We demand that the coalition prove to the public that this isn't an attempt at camouflage; bring all the ideological laws together and remove personal legislation from the agenda," adds Ilatov.
ליברמן: רגב דוברת התתנתקות