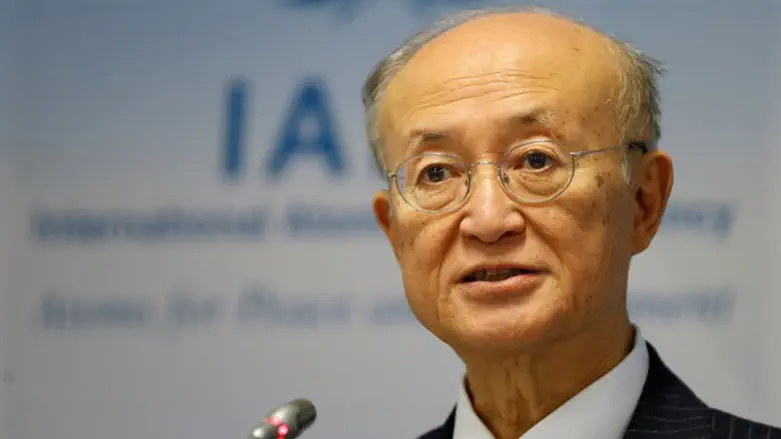 Yukiya Amano
Reuters
Iran is implementing its side of its nuclear deal with major powers, the UN atomic watchdog reaffirmed on Thursday, according to Reuters.
"Iran is implementing its nuclear-related commitments under the Joint Comprehensive Plan of Action," International Atomic Energy Agency (IAEA) Director-General Yukiya Amano told a quarterly meeting of his agency's 35-nation Board of Governors.
The JCPOA is the official name of the nuclear deal that was signed in 2015 between Iran and six world powers.
"It is essential that Iran continues to fully implement those commitments," he added, confirming the findings of a confidential report to IAEA member states last week.
The report comes two weeks after a second round of new American sanctions targeting Iran's oil industries came into effect. The sanctions were imposed after US President Donald Trump withdrew in May from the 2015 nuclear deal, which he has said is "the worst deal ever negotiated".
Germany, France and Britain, which did not agree with Trump's decision to leave the deal, have been scrambling to prevent a collapse of the agreement, under which international sanctions against Tehran were lifted in exchange for strict limits being placed on Iran's nuclear activities.
Amano did not comment on the broader impact of US sanctions, the latest round of which took effect on November 5. Iran has warned it could scrap the deal if signatories France, Britain and Germany and their allies fail to preserve the economic benefits promised by its terms.
The European powers have been working on setting up a so-called special-purpose vehicle that would act as a kind of clearing house matching Iranian exports with EU exports in what amounts to a barter arrangement to circumvent US sanctions.
British Foreign Secretary Jeremy Hunt visited Iran for the first time this week, where he held talks with the Iranian government on issues including the future of the 2015 nuclear deal.
Earlier this month, France, Germany, Britain and the European Union issued a joint condemnation of the US move to reimpose sanctions on Iran that were lifted as part of the 2015 nuclear agreement.