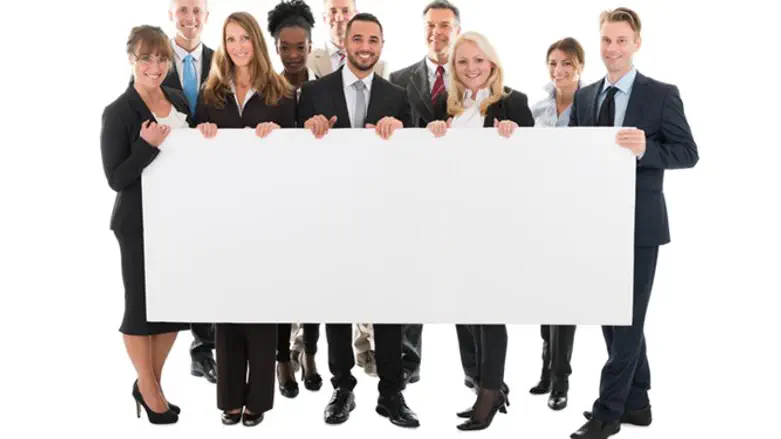 Business
istock
Insurance Policies to Protect your Business
Starting and running a business is hugely exciting, with bumps and challenges as well as copious rewards to be had along the way. There are however, a number of considerations which you will need to be making both before the business is set up and once it is all up and running to ensure its continued success.
Such considerations include whether or not you need premises, what exactly the business will do and how, who your main target audience will be and how you will staff the business in the first place.
However, one of the most overlooked components of a successful business is the various insurance policies you are likely to need as well as those that you should look to acquire to protect you, your business and even your family. Having the right insurance policies means that should something catastrophic or untoward happen with your business, you are protected and shouldn't be out of pocket as a result.
If you are a self-employed contractor or freelancer, effectively running your own business affairs, you will still need some insurance policies, although in cases of umbrella company employment, your nominated umbrella organisation may well be able to take care of your insurance needs, or at the very least assist you in finding the best policies for your working and business circumstances.
Just as in the case of everyday insurances we take for granted, policies tend not to be used at all. However, when they are needed, they are invaluable tools to protect and sustain our lives whenever needed. When it comes to business though, there are countless potential ramifications of being unprotected, so insurance is a must-have, no matter the nature of your business.
Buildings Insurance
Buildings cover is a fundamental policy that is required by both businesses and property owners alike. These policies are designed to protect the physical building or property in question. It covers damage or destruction of the property, something which would otherwise likely cost many hundreds of thousands of Pounds to rectify. Damage routinely covered by buildings insurance policies includes:
Flood damage
Fire damage
Water damage (such as leaks and burst pipes)
Subsidence
Rising damp and mold
Different policies from different providers will vary in what they actually cover your building for, so it is important to discuss this with your provider or broker before taking out your policy. Permanent fixtures and fittings of the building such as baths, sinks, fitted kitchens and similar will likely be covered by these policies too. It is also important to bear in mind that without buildings cover, you cannot get a mortgage or sometimes a business loan, so having a policy is key (source: Solutio).
Professional Liability Insurance
Professional liability cover is designed to cover you and your business against claims of negligence. In the case of contractors and freelancers (and sometimes with businesses) this can include sometimes disgruntled clients who may have received a service they were not totally happy with. It also covers you against claims made that you or your business were incapable or underperformed.
A vital policy for businesses and contractors alike, professional indemnity insurance could end up saving you many thousands of Pounds in court fees or tribunal costs if needed. These policies do not tend to be terribly expensive, usually a few hundred Pounds a year. However, many policies can pay out up to hundreds of thousands and sometimes millions of Pounds if a valid claim is made.
Contents and Product Insurance
If your business relies on the sale or purchase or the storage of products, then you will ned this cover. Contents and product insurance policies cover the very products that are likely to make up the basis of your business. For example, if you run a food shop, you will more than likely have a storage facility in which you keep your products until they are needed in the shop front.
If there is a fire, flood or other devastating occurrence, leading to the destruction and damage of products, you may be out of pocket to the tune of tens of thousands of Pounds.
These insurance policies cover the costs of the goods damaged or destroyed. You should remember though, that in the case of business products' cover, it will only be the products owned by the business, and which the business depends on that will be covered. If you have personal possessions, unrelated to the business in the premises that are then destroyed, these may not be covered and would require a separate policy in order to be.
Contents insurance on the other hand is a form of insurance that covers the contents of a building or premises, up to a maximum value. Anything thereafter or above the maximum value may need a valuation by the insurer before cover is applied. This type of policy can therefore be used to cover personal as well as some business-related items, so long as the insurer is aware of them.
Vehicle Insurance
Insurance for vehicles is one of the most well-known and most widely utilized insurance policies around the world. The basic premise is that because there are many road accidents, collisions, injuries and even deaths on the roads throughout the UK, you need an insurance policy to cover you. Policies vary in cover and nature from third party (only covering the non-fault party in a collision) to fully comprehensive policies (covering everyone and everything as per the policy.)
For business, policies covering vehicles are usually different. Rather than covering a select few individuals for specific vehicles, as is the case when insuring personal vehicles, business (sometimes fleets) cover will cover a number of vehicles, owned by the company in question, within certain parameters, such as a minimum age of driver, employees of the company and only for business purposes. Once this type of policy is up and running, employees of the company who meet the insurance criteria will be insured to use the vehicle for business use.