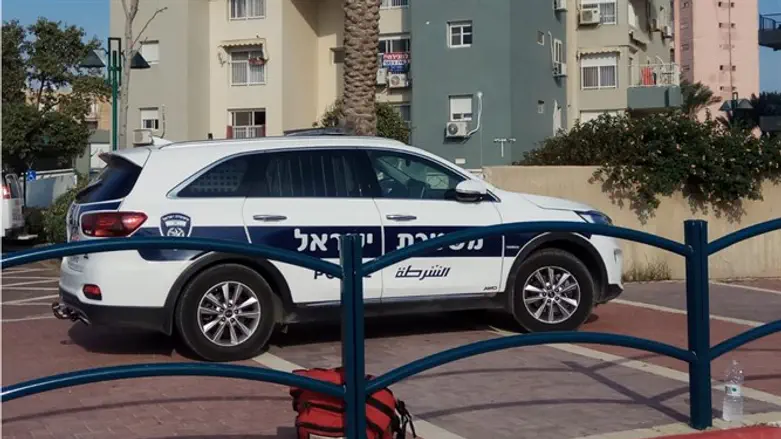 Tragedy scene
United Hatzalah
Ro'i Maoz Pe'er is the 11-year-old boy who was killed yesterday when he fell from the 12th floor of a multi-story building in Kiryat Yam.
He will be buried today at 13:30 in the Kiryat Yam cemetery.
The suspicion that the boy was killed after he tried to move from one room to another outside the building as part of a "courage game" dare was examined. This morning, his friends set up a memorial wall and lit a memorial candle in his memory.
"With great sorrow and great shock, he passed away under tragic circumstances and the child will no longer be caught up in the joy of life and rolling laughter. Our Roitzuk is no longer with us," his father Yossi Yisrael wrote on his Facebook page.
The child was evacuated to Rambam Hospital in Haifa while undergoing CPR, but in the hospital the doctors were forced to declare his death.