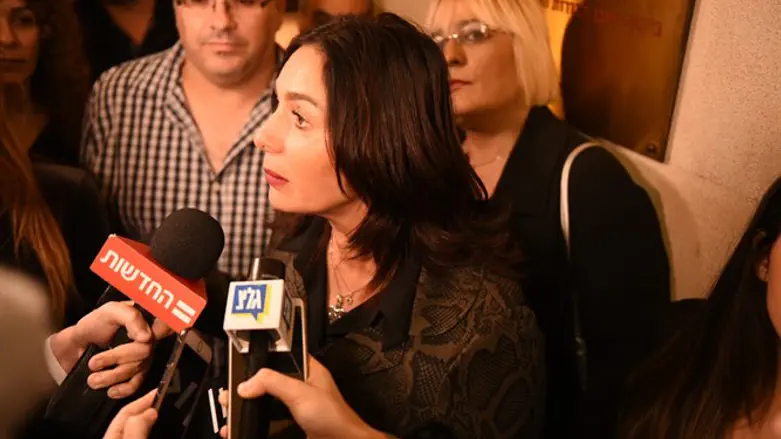 Miri Regev
Kobi Richter/TPS
Culture Minister Miri Regev spoke at the Israel Artists' Association (Ami) Awards ceremony held at the Mann Auditorium in Petach Tikvah.
During the minister's speech she spoke of the Cultural Loyalty Law which was approved by the Knesset Education Committee.
"All those who are hysterical from the law, I suggest you take a drink and relax. There is a limit to freedom of expression," Regev said, and was greeted by booing from the crowd.
In response to Regev's criticism of the artists who attacked the law: "I will say what I want even if you do not like it."
A similar event occurred in June 2017 when Regev's speech was interrupted at the opening ceremony of the Israel Festival in Jerusalem. "No one will shut up, I have the right to say what I believe," Regev continued.
The winners of the Lifetime Achievement Award of the Israel Artists' Association for 2019 are Sasson Gabai, Tzvika Pick, Tzipi Shavit, Yosef Abu Varda, Alex Ansky, Moshe Efrati, Mike Burstein, Zevik Schwartzbord and Boaz Sharabi.