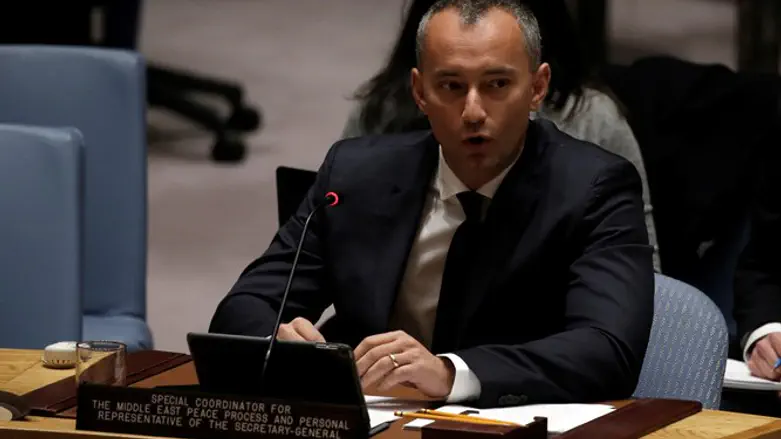 Nickolay Mladenov
Reuters
The United Nations envoy to the Middle East, Nickolay Mladenov, on Monday addressed the ceasefire in Gaza and called on the Palestinian Arabs to solve their internal problems in order to bring relief to the population of the Gaza Strip.
"Two million Palestinians in Gaza cannot be held hostage to political grandstanding and brinksmanship. Their lives matter and they deserve real leadership that addresses the real problems of Gaza. I call upon the Palestinians to make progress in the coming months, and Hamas and the other organizations must stop the indiscriminate firing at civilian houses," said Mladanov.
The emissary also called on Israel to take steps to ease the suffering of Gazans. "We must recognize the fact that the Gaza Strip is bubbling and is on the brink of an explosion, and it must ease the siege on Gaza immediately."
He added that "the Palestinians demand the unification of Gaza and the territories of the Palestinian Authority, the end of the occupation and the establishment of a Palestinian state - and that is what they deserve."
"The siege is a myth - there is no limit to food, clothing, medicines and toys," Deputy Minister Michael Oren said. What is there is a closure on weapons and materials that can be used as weapons. To ask Israel to lift the closure is equivalent to suicide."