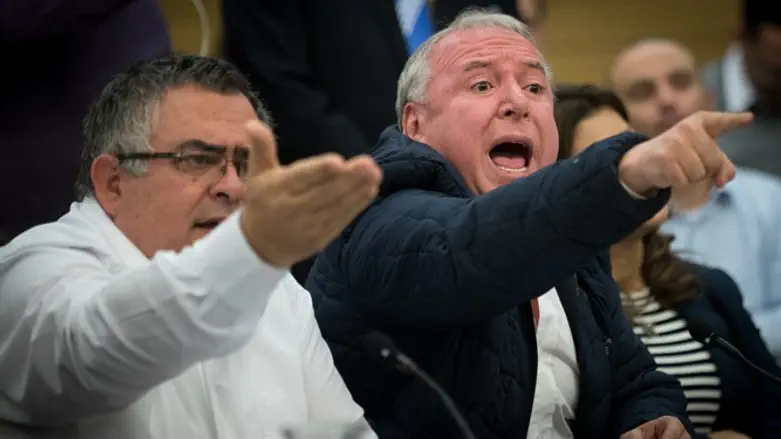 David Amsalem (right)
Yonatan Sindel, Flash 90
Last week, the Knesset came together to discuss a response after a barrage of almost 500 rockets on the south. It was concluded that Israel was to agree to a ceasefire with Hamas at the request of the latter through multiple channels.
Then-defense minister Avigdor Liberman stepped down in opposition to the ceasefire. Once Liberman stepped down, the Jewish House Party stipulated that the Prime Minister was to select their chairman, Bennett in his place, or they would leave the coalition.
On Sunday morning, Chairman of the Coalition MK David Amsalem (Likud ) attacked Education Minister and Chairman of the Jewish Home, Naftali Bennett.
In an interview to Reshet Bet, Amsalem claimed Bennet toppled the government by his conduct and has humiliated Avigdor Liberman the past eight months, in order to take his place in the Defense Ministry.
"We're going to elections because of Naftali Bennett. He has insulted and humiliated Liberman for the past eight months." Amsalem said.
"Yesterday [Bennett] decided to grade us as not being a right-wing government. Tomorrow he will say that it was he who founded the state. Naftali is insolent and rude at a level I've never seen," said Amsalem.