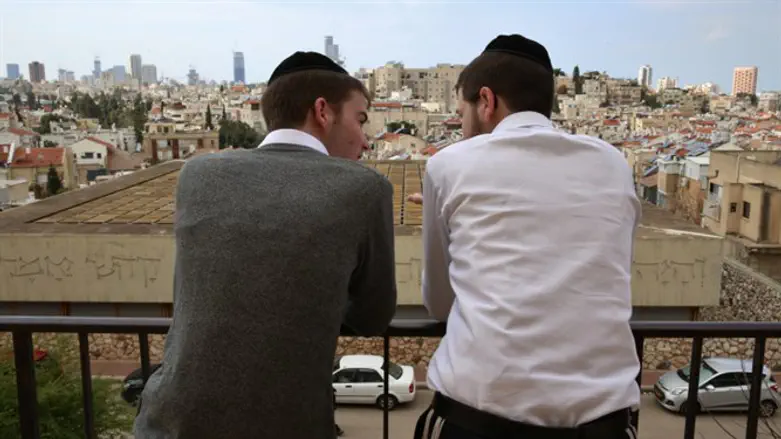 Haredim in Bnei Brak
Yaakov Cohen/Flash90
The Transportation Ministry has expropriated a few hundred kilometers of territory from the haredi city of Bnei Brak in order to stop the municipality from scuttling Shabbat-desecrating construction.
The Transportation Ministry confirmed that it had expropriated the land, telling Behadrei Haredim that Minister Yisrael Katz was legally permitted to take over jurisdiction of the land in order to ensure that the light rail project goes ahead as planned.
The move is aimed at stopping Bnei Brak from scuttling the light rail construction. Bnei Brak has been at loggerheads with Danye Cebus, the company tasked with digging the tunnel for the light rail for its decision to continue Shabbat infrastructure work despite an earlier agreement not to.
Part of the light rail passes through Bnei Brak and the city has been infuriated by the infrastructure work that takes place on the Jewish day of rest.
In October, a court said that construction may continue on Shabbat despite the agreement because any work stoppage poses a danger to the public.
Following the court's ruling, the haredi city decided to cut the water in order to demonstrate its displeasure for the work being carried out on the Jewish day of rest.
The Tel Aviv Metropolitan Area Mass-Transit System is scheduled to open in 2021 and includes a light rail that will ferry passengers throughout the greater Tel Aviv area.