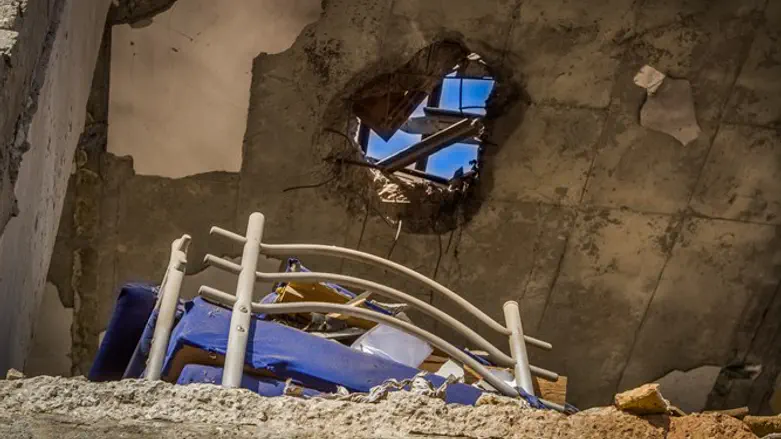 Building hit by rocket fired from Gaza in Beer Sheva
Flash 90
After $15 million in cash were delivered into Gaza today (Friday), Israel is closely monitoring how it will be spent.
The cash was delivered into Israeli territory from Jordan, through the Allenby Bridge, and then relayed into Gaza through the Erez Crossing.
There is concern in Israel that the Qatari money will be spent on the upkeep of Hamas's terror array.
The transfer was agreed to after PA chief Mahmoud Abbas refused to pay the salaries of PA employees in Gaza. Israel agreed to facilitate the transfer on the condition that it be carried out by the UN.
The London-based Al Hayat newspaper reported that Egyptian President A-Sisi has persuaded Abbas to accept the "understandings" reached between Israel and Hamas, as conditions for a truce.
Abbas has opposed such an arrangement for months on end, fearing it would amount to a final recognition of Hamas' control of Gaza and exclude the Fatah-led PA.