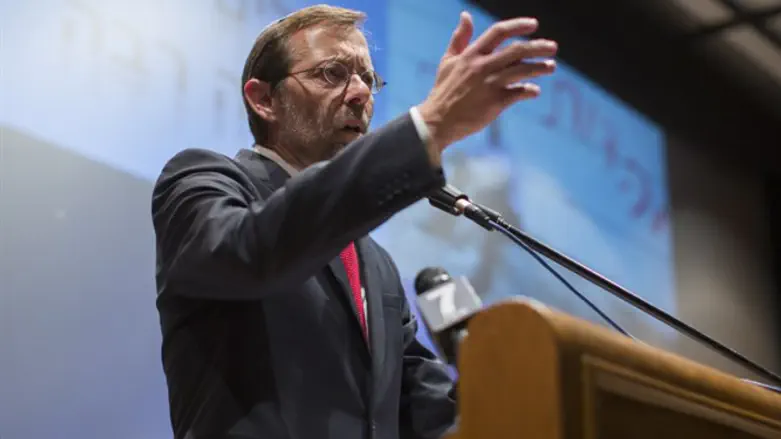 Moshe Feiglin
Yonatan Sindel/Flash 90
Former Knesset Member and Zehut Party Chairman Moshe Feiglin referred on Anat Weinon's 103fm program to the Cultural Loyalty Law promoted by Culture Minister Miri Regev allowing the State to revoke budgets from institutions that undermine it or carry out activities encouraging terror.
"It's an insane law; why should the ruler tell the creator what to create? Fortunately, King Saul didn't allocate a cultural budget to David, otherwise the Book of Psalms would never have come out. The British crown didn't pay Shakespeare, otherwise Hamlet wouldn't have been produced," Feiglin said.
Regarding the claim that Israel's Culture Ministry is what holds up the art institutions in Israel, Feiglin replied: "This is cultural Bolshevism created by the Left. Two wrongs don't make a right. What I really want is the whole land but the least state involvement in citizen's life. I want identity on the one hand, but also freedom on the other. Everyone here is an autonomous and free agent."
When asked whether a decision should be made to stop funding all institutions, he replied, "Correct. Also the yeshivas. This way we'll reduce taxes, the market will be free, and the abundance we aspire to will be created. Young couples are leaving the country because the rich abundance of the country doesn't flow to them. The role of the State is to finance foreign and domestic security.
"Maimonides explained it in a very clear way: 'A king makes war and justice.' The role of the State is to take care of security, and only afterward the rest. Today's method is completely flawed, so artists and creators have no say," said Feiglin.