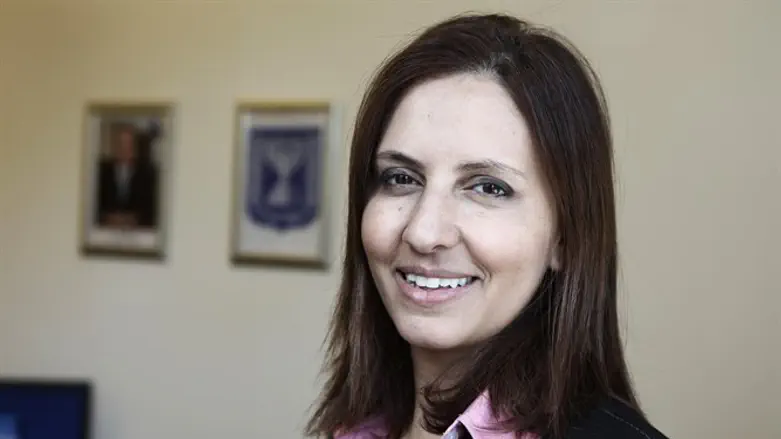 Gila Gamliel
Flash 90
Social Equality Minister Gila Gamliel strongly criticized Deputy Attorney General Dina Zilber this afternoon, calling her to resign her post.
In a Knesset Constitution and Law Committee discussion on the Attorneys Law, Gamliel wrote, "Deputy Attorney General Zilber will be happy to know that there will soon be elections in 2019. You're invited to resign and run for Meretz or the Joint List."
Zilber spoke of the Cultural Loyalty Law promoted by Culture Minister Miri Regev that expands the existing mechanism of the Nakba Law allowing to cancel budgets of cultural institutions that mark Independence Day as a day of mourning and negate the existence of Israel as a Jewish and democratic state.
The bill was initiated by Culture Minister Miri Regev and is supported by Finance Minister Moshe Kahlon.
"The days bring not only new laws but new words - loyalty, governance, and more" Zilber said in a discussion of the Law and claimed there is "a wounding social discourse. If someone can be loyal, can someone else be a traitor? A Fifth column?".
"Show us a disciplined and educated people whose thought is uniform. Loyalty in culture is an oxymoron like a thunderous silence," added the Deputy Attorney General.