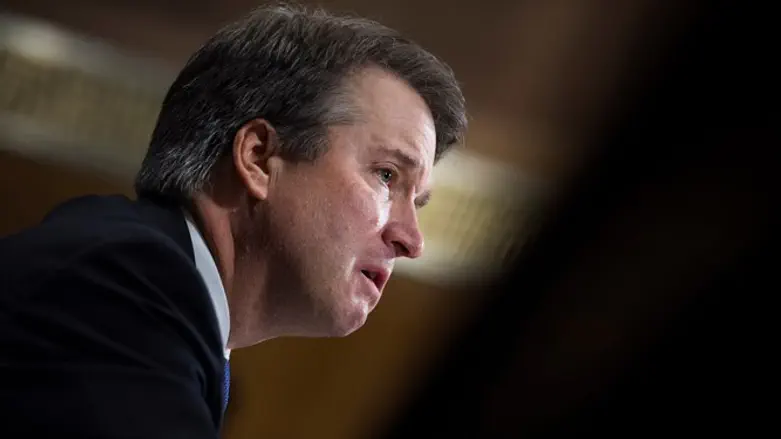 Judge Brett Kavanaugh testifies during the Senate Judiciary Committee hearing
Reuters
The Senate Judiciary Committee Chairman is recommending a criminal probe against a woman who made sexual assault allegations against Supreme Court Justice Brett Kavanaugh before his Senate confirmation vote.
Committee Chairman Chuck Grassley referred Judy Munro-Leighton to the Department of Justice (DOJ) on Friday after his office said she had made "materially false statements" and admitted to falsely accusing Kavanaugh.
"Under questioning by Committee investigators, Ms. Munro-Leighton admitted, contrary to her prior claims, that she had not been sexually assaulted by Judge Kavanaugh and was not the author of the original 'Jane Doe' letter" accusing Kavanaugh, Grassley's office said in the letter to the Department of Justice.
"When directly asked by Committee investigators if she was, as she had claimed, the 'Jane Doe' from Oceanside California who had sent the letter to Senator [Kamala] Harris, she admitted: 'No, no, no. I did that as a way to grab attention.'
"She further confessed to Committee investigators that (1) she 'just wanted to get attention'; (2) 'it was a tactic'; and (3) 'that was just a ploy.'
"Regarding the false sexual assault allegation she made via her email to the Committee, she said: 'I was angry, and I sent it out.' When asked by Committee investigators whether she had ever met Judge Kavanaugh, she said: 'Oh Lord, no.'"
US President Donald Trump subsequently commented on the news in a tweet.
"A vicious accuser of Justice Kavanaugh has just admitted that she was lying, her story was totally made up, or FAKE! Can you imagine if he didn't become a Justice of the Supreme Court because of her disgusting False Statements. What about the others? Where are the Dems on this?" he asked.