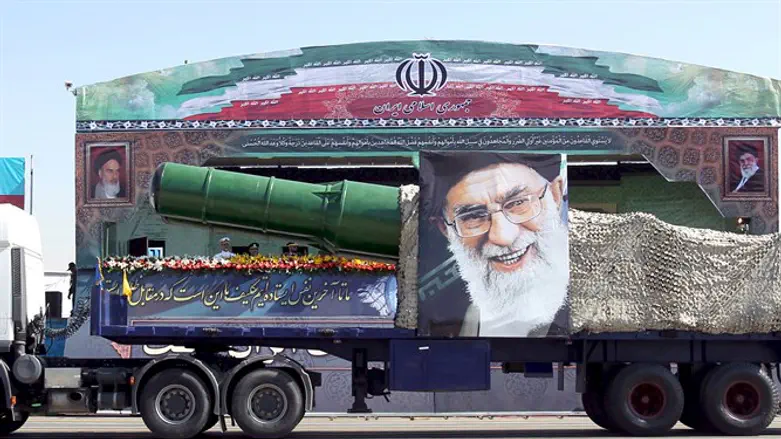 military truck carrying a missile and a picture of Iran's Supreme Leader Ayatoll
Reuters
Iran's supreme leader delivered a scathing anti-American speech as the US moved to reimpose sanctions on Iran that were lifted as part of the 2015 nuclear agreement.
"The world opposes any decision made by Trump," said Ayatollah Ali Khamenei "America's goal to reestablish its control failed, and America was defeated by the Islamic Republic among the 40-year-old."
The United States announced on Wednesday that it would lift all sanctions removed from Iran as part of a nuclear deal signed between the two countries in 2015.
However, eight countries were granted permission to continue importing oil from Iran temporarily for six months.
US President Donald Trump announced in May that he was walking away from the 2015 deal and would reimpose sanctions.
Trump later signed an executive order officially reinstating US sanctions against Iran. Additional US sanctions targeting Iran's oil and shipping industries will go into effect on November 4.
US officials said Friday that Washington was adding 700 individuals and entities to its Iran blacklist and pressuring the global SWIFT banking network to cut off Tehran when expanded sanctions are put in place next week.
Secretary of State Mike Pompeo said the sanctions were aimed at getting Tehran to halt its nuclear activities and what the US says is broad support for "terrorism" in the region.