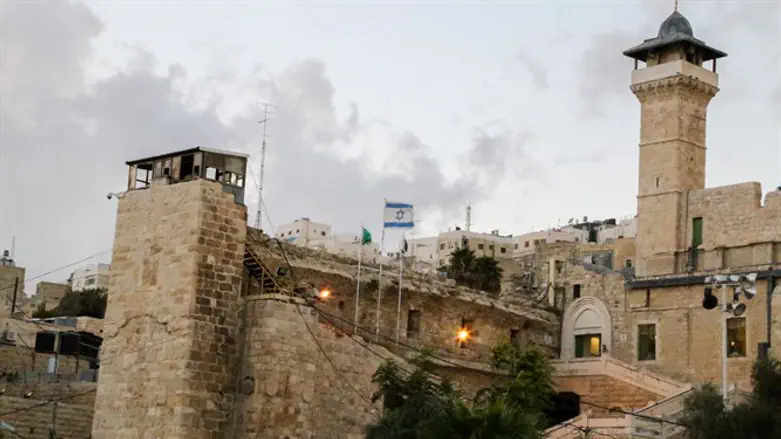 Cave of the Patriarchs in Hevron (file)
Gershon Elinson/Flash 90
On Thursday, Defense Minister Avigdor Liberman ordered the construction of a new apartment building above the old wholesale market in Hevron, which sits on Jewish land.

Promotion of the project was delayed for many years due to legal difficulties. Recently, under the guidance of Defense Minister Liberman, the legal advisor to the defense establishment, Attorney Itai Ophir, formulated a legal opinion that allows for the first time the advancement of building procedures at the site. The opinion also received the approval of the attorney general.
This is the second residential project that Defense Minister Avigdor Liberman is promoting within a short time in Heron, after 20 years in which no new housing units were built in the Jewish community.

The outline of the plan approved by the defense minister will include a project to preserve the store floor in the old wholesale market and build a number of residential floors above them.

"We continue the momentum of development of the Jewish community in Hevron, the likes of which there has not been in the past 20 years. After we approved a municipal symbol for the Jewish community and approved the establishment of 31 housing units and kindergartens in the Hezekiah quarter, we will now proceed with the construction of another apartment building in the wholesale market. We will continue to strengthen the community in Hevron through deeds," Liberman said.