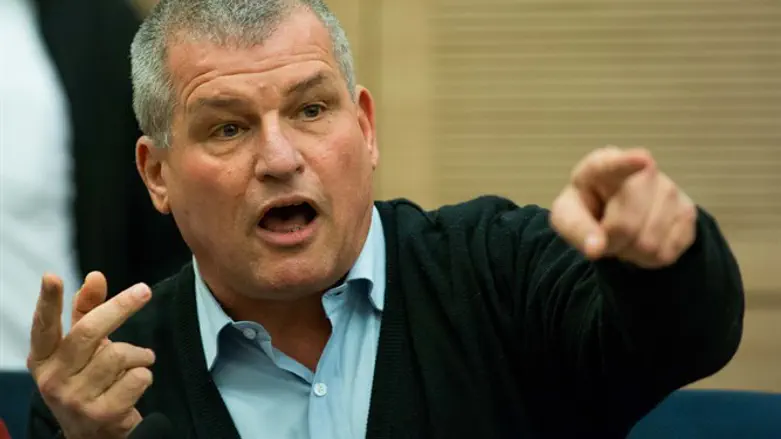 Rosental attacks
Yonatan Sindel/Flash90
MK Mickey Rosenthal today filed a complaint with the Central Elections Committee and the Attorney General against Justice Minister Ayelet Shaked for illegal campaigning in the polling area.
Shaked submitted her ballot in the polling area this morning, spoke with the candidate and filmed a video for him.
"This is a blatant violation of the election campaigning law, an offense punishable by six months' imprisonment," the complaint said.
Minister Shaked noted she did not know the photograph was contrary to the election propaganda law, removed it from the social networks, and apologized for the error.