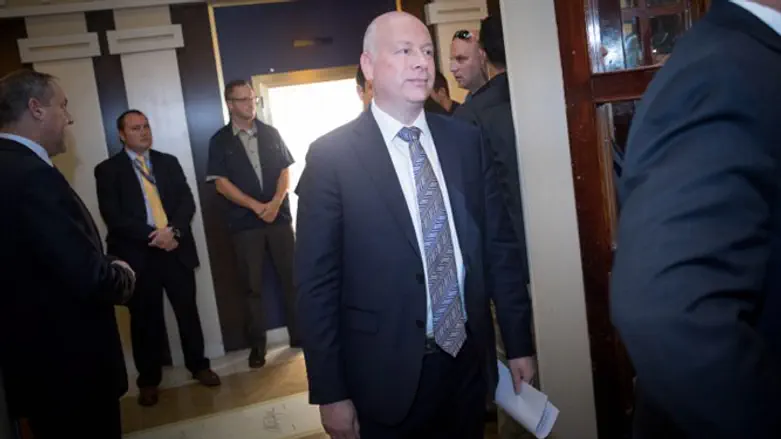 Jason Greenblatt
Yonatan Sindel/Flash90
White House special envoy Jason Greenblatt is expected to travel to Israel next week to meet with senior Israeli officials to lay the groundwork for the Trump administration's rollout of the much-anticipated framework for a Middle East final status agreement, dubbed the "Deal of the Century".
According to a report Thursday night by Channel 10, Greenblatt will stay in Israel for the better part of a week, and will meet with ranking Israeli officials, including Israeli Premier Binyamin Netanyahu.
The report, which cited unnamed senior White House officials, claims that the meeting will focus on the administration's peace plan, laying the groundwork for its release at the end of 2018.
Greenblatt is also expected to discuss talks between Israel and the Hamas terror organization towards a cease-fire agreement, as well as the situation in the Hamas-ruled Gaza Strip.
The White House envoy is not expected to meet with senior Palestinian Authority officials during the upcoming visit, following PA chairman Mahmoud Abbas' decision to boycott talks with the Trump administration following the December 6th announcement by President Trump recognizing Jerusalem as Israel's capital city.
"I can confirm that Special Representative Jason Greenblatt will be traveling to Israel this coming week," one White House official told Channel 10's Barak Ravid. "This trip reflects the Administration's commitment to productive engagement [on the peace process], as well as the value it places on understanding the situation on the ground, especially amid recent tensions."