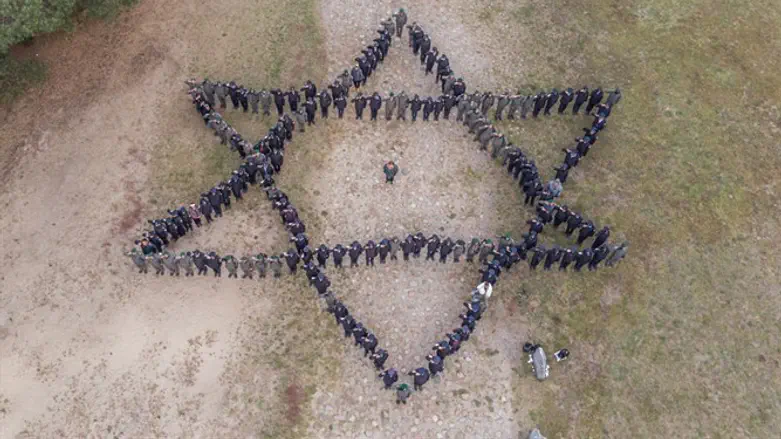 police form Star of David
Police foreign press spokesman
A police delegation of 180 policeman & policewoman are visiting Poland to remember and not forget the six million Jews murdered in the holocaust.
The delegation is visiting the different concentration camps and memorial sights. A holocaust survivor and her granddaughter joined the officers throughout their visit.

During the visit at the Treblinka death camp, officers formed a human "Star of David" in respect for the millions murdered.
Police at Treblinka
Police at Treblinka