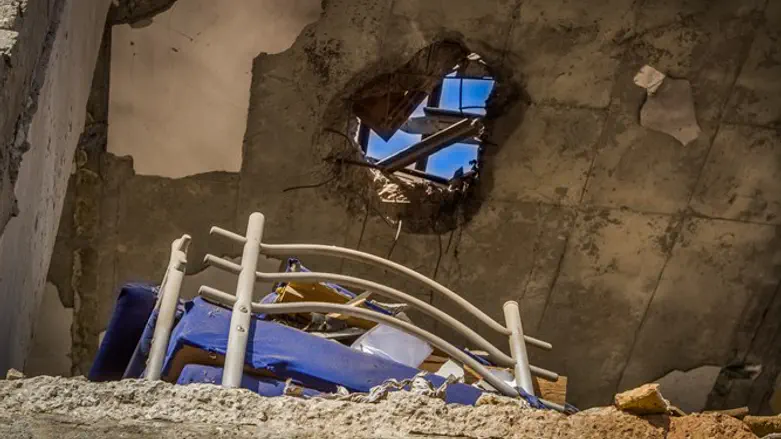 Building hit by rocket fired from Gaza in Beer Sheva
Flash 90
Eshkol Council head Gadi Yarkoni expressed disappointment today at the lack of significant military response to the rocket fire from Gaza that hit Be'er Sheva yesterday.
"We should have taken advantage of the Be'er Sheva incident to restore deterrence. Unfortunately this didn't happen," Yarkoni told Channel 10 television.
"You don't have to go on ground in Gaza, but you need to have their leaders afraid to walk down the street," Yarkoni said.
Gadi Yarkoni
Hezki Baruch
"Yesterday in conversation with us, the Prime Minister sounded determined to take significant action. This morning we were surprised to discover that nothing had been done and that we're returning to normal," he said.
The Home Front Command announced this morning lifting restrictions imposed on the Gaza perimeter area in the past 24 hours. The decision was made at the end of a security assessment.
A meeting of the Political-Security Cabinet was held in the morning, where ministers discussed the escalation in the south for about five-and-a-half hours. Cabinet ministers were instructed not to be interviewed by the media regarding the content of the discussion, in which they were briefed on possible escalation scenarios.