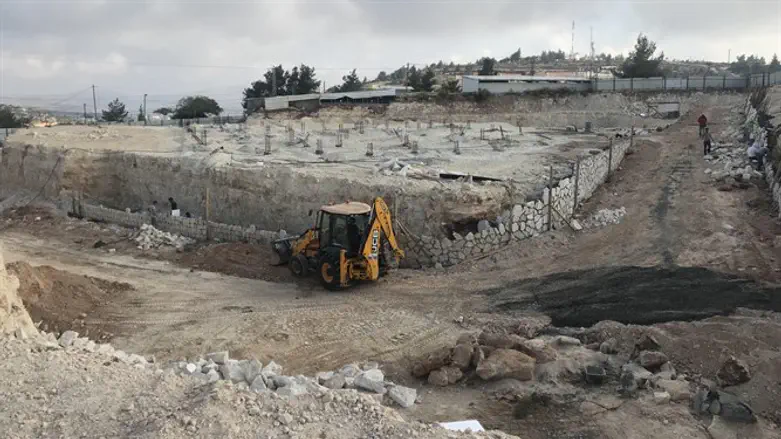 Bet El Gala Speaker, Honorees
Baruch Gordon
The 36th Annual Bet El Institutions Gala Dinner will be held this year at the Marriott Marquis Hotel in Manhattan, NY on Sunday, December 2 at 6pm. The dinner, headed by President and Chairman of the Board of Bet El Institutions Eugen Gluck, has announced the following honorees:
Thomas and Debbie Herman from Lawrence, NY for the Shomer Eretz Yisrael Award, Daniel and Razie Benedict from Kew Gardens, NY for the Builder of Eretz Yisrael Award, and Yair and Chana Leah Matan from Kew Gardens Hills, NY for the Keter Torah Award. Additionally, the dinner will host guest speaker MK Yuli Edelstein, Speaker of Knesset.
Bet El Institutions consists of several organizations, including the Bet El Yeshiva Center (350 students, including 100 married students), the Bnei Tzvi Boys Yeshiva High School (220 students), the Jeanie Gluck Girls High School Academy (380 students), Arutz Sheva Israel National News (Israel's 3rd largest English online news site), and the Gluck IDF Preparatory Academy (130 students).
To supply the demand for additional students, Bet El is building dormitories for several of their institutions. But the largest project underway is the construction of a new campus for the Gluck IDF Preparatory Academy, a $16 million undertaking which includes two buildings totaling 60,000 sq. ft.
Chairman of the Board Eugen Gluck presides over what has grown to be the largest Zionist dinner on the east coast. Executive Vice President Sheila and Sholom Simanowitz are preparing for over 1,000 attendees. Mrs. Jeanie Gluck of blessed memory, who passed away in May of this year, will be remembered at the dinner. In attendance will be her three children Sidney Gluck, Rosie Friedman and Barbara Weichselbaum who continue the leadership of their father Eugen and late mother.
Mr. Gluck sums up the Institutions' work and accomplishments as follows: "Bet El Institutions truly exemplifies the unity of Israel: the Torah, the Land, and the People. It creates and molds the next generation of Torah scholars, it initiates record amounts of construction in the heart of Judea and Samaria, and it imbues Israelis and Israeli youth specifically with an appreciation for what they are fighting for."
Supporters are invited to register for the dinner or submit an ad in the journal.
Additionally, Bet El Institutions has launched a raffle for a brand new iPad, the winner of which will be announced at the Dinner Gala. Anyone who subscribes to one of their new email lists – which cover a variety of different interests - will automatically be entered into the raffle. Those interested can easily subscribe to one or more of these lists at betelinstitutions.com/subscribe.