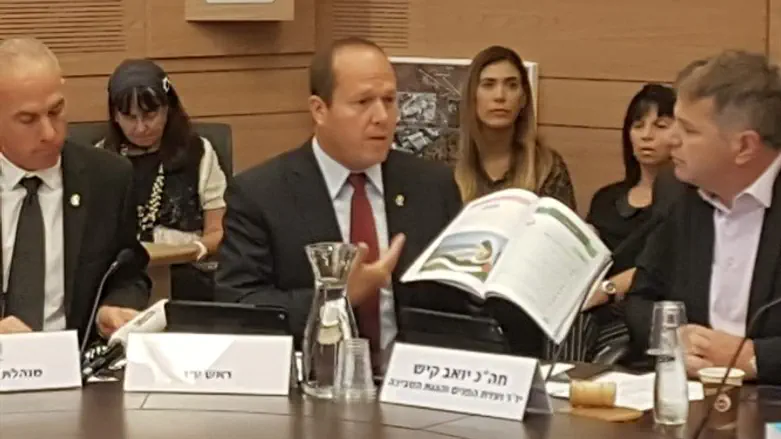 Barkat in hearing
Jerusalem Municipality Spokesman
The Knesset Interior Committee today discussed Jerusalem Mayor Nir Barkat's plan to remove UNRWA from Jerusalem and to close UNRWA schools that incite to murder Jews.
MK Leah Fadida (Zionist Union) asked Barkat where he was until now, and why, a few days before the end of his term, he was reminded of working to remove UNRWA.
"Mr. Mayor, did you get a phone call from the lottery that suddenly you have budgets for all sorts of programs two weeks before you finish your job? Where were all these plans in your ten years?"
Mayor Barkat said during the discussion that "UNRWA strengthens terrorism. I reveal here a textbook taught in their schools praising terrorist Dalal Mughrabi of the bloody bus attack in Herzliya that murdered 38 civilians. This is what children of Jerusalem are taught under their auspices: terrorism. And this must stop. It's time to remove UNRWA from Jerusalem and replace their failing education, welfare, health, and cleaning services with municipal services.
"It's time to stop the lie of 'refugees in Jerusalem'; there are no refugees but residents, and they should receive services from the municipality like any other resident."
"President Trump's decision to cut support for UNRWA creates a window of opportunity for implementing the plan and putting an end to historical distortion," he said.