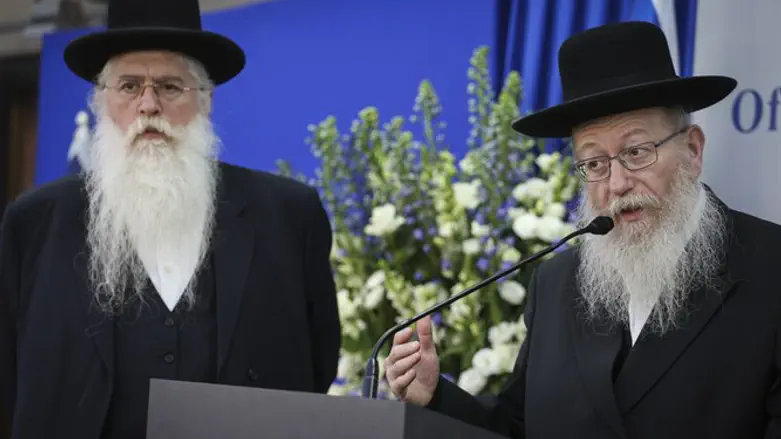 Litzman and Poruch
Hadas Parush/FLASH90
The hasidic haredi party Agudat Yisrael will not attempt to topple the current government over the Draft Law, according to a new report, despite its opposition to the bill under consideration
The Council of Torah Sages met Sunday night to discuss the party's response to the current version of the Draft Law.
While the Council has not yet submitted its official response, sources say that Agudat Yisrael's MKs are expected to oppose the law if the changes they seek to implement in the law are not approved. But even if the law is submitted without these changes, the party will not attempt to topple the government.
Arutz Sheva has learned that the new council secretary, Yaakov Walzer, was the one who formulated the compromise formula. Over the past weekend, Walzer visited the residence of the Admorim, who comprise the Council of Torah Sages, heard their positions and formulated the compromise formula.
This morning, the prime minister called on the hasidic Council of Torah Sages to approve the draft law. "This is a good law for Israel," he said.