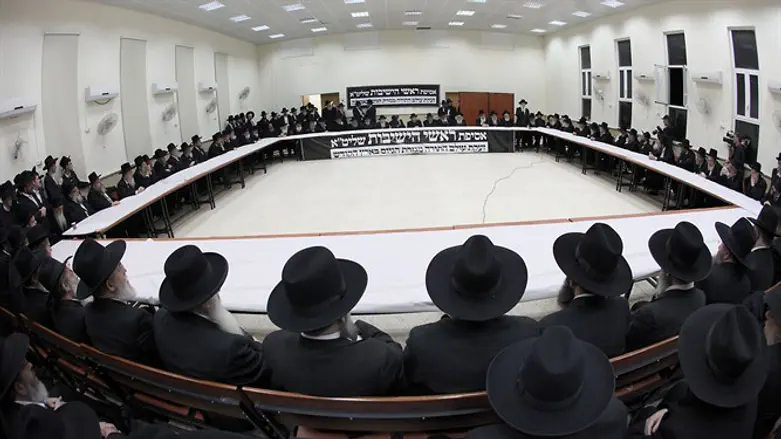 Council of Torah Sages
Flash 90
Agudat Yisrael's Council of Torah Sages is expected to meet today in Jerusalem to discuss details of the Draft Law and express support for its candidates in local authorities.
The proposed law tops the Council's agenda, alongside possible amendments that may be added to the legislation in second and third readings.
It is presently unclear whether there will be a decision on the issue, especially in light of the fact that it has not yet been ascertained whether the Prime Minister is interested in early elections.
Meanwhile, the Council's affiliated rabbis are expected to express support for Agudat Yisrael candidates throughout Israel, including Yossi Deitch in Jerusalem, Yisrael Porush in Elad, Meir Rubinstein in Betar Illit, and Nachman Gelbach for Tzfat mayor.
Sources close to the Council note it is possible the meeting will also announce support for Moshe Abutbul's candidacy for Beit Shemesh mayor.