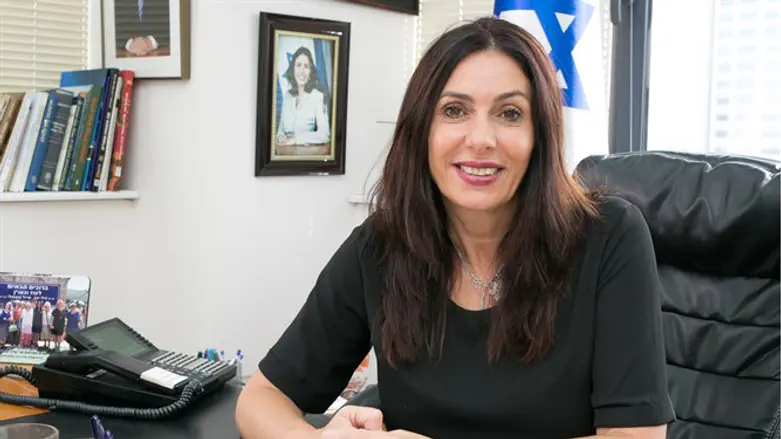 Miri Regev
Eliran Aharon
Culture and Sports Minister Miri Regev visited Beit El in Samaria on Wednesday. During her visit the minister responded to reports that German Chancellor Angela Merkel conditioned her meeting with Prime Minister Netanyahu on the delay of the demolition of the illegal Bedouin village of Khan Al-Ahmar.
"I think that her statement is out of place, and we certainly do not interfere with the decisions of the courts in other countries, and I expect that they will not interfere with the decisions of the Israeli court," Regev said in an interview with Arutz Sheva.
"The Supreme Court made a decision and we all have to respect it, even when it is not pleasant or convenient for us. Many times over the past few years the Supreme Court has made decisions that we did not like, but we accept the law and respect the Supreme Court. I expect that the Supreme Court 's decision be accepted and, especially, that it be enforced."
She also called on Merkel to focus on Germany's problems instead of telling Israel what yo do. "I propose to the German chancellor that she deal with the internal problems of her own country or deal with the very good cooperation system between Germany and Israel. We respect the chancellor and her government, but I expect every leader to take care of the internal affairs of his country only."
מרקל תתעסקי במדיניות הפנים שלך
אלירן אהרון