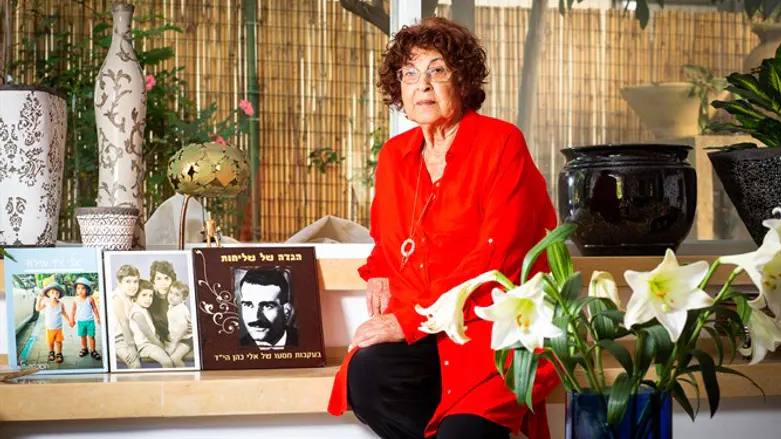 Nadia Cohen
Shlomi Yosef
Nadia Cohen, widow of Israeli spy Eli Cohen, who was executed by hanging after being caught in Syria, asks Syrian President Bashir Assad to transfer her husband's bones for burial in Israel.
"Please, I'm asking for mercy; release Eli, release the bones. I'm 83 years old, see us differently, forgive," Cohen said at a conference for treatment of war victims held at the Galilee Medical Center in Nahariya.
"I thank those who initiated my talking to Bashir Assad. I had a correspondence with him about 18 years ago, and we wrote to him, took children's photos and the grandchildren, to soften his heart for the sake of bringing the body. I was happy when he replied that it would happen 'in time'. I had the two words to console me," Cohen said.
"In the meantime, it's been a long time and Bashir has been through a difficult period, a revolution has taken place among your people, and within your country your people have paid a price, and you too have been anxious about this nation. I turn to you with love, so there will be peace," added the widow.
She said "Eli is an angel who came, I don't really want to believe it, an angel to play a certain role, to protect the country and the people. He was crazy about this nation and the State and the piece of land we received. Eli was simply a Zionist who contributed, helped, and left three children who don't know him."