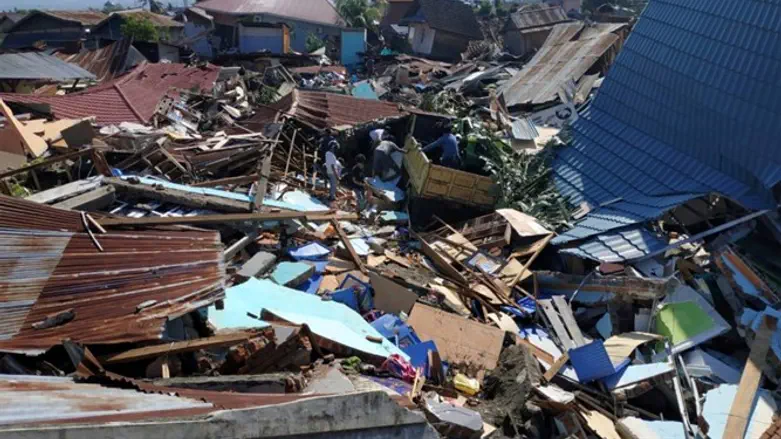 Tsunami in Indonesia
Reuters
The number of people killed in the earthquake and tsunami that hit Indonesia's Sulawesi island on Friday reached 1,234.

Meanwhile, two more earthquakes have been reported near the southern shore of the island of Sumba, home to about 750,000 people.

The first quake was measured at 5.9 intensity and the second at 6.0. There were no reports of significant damage.

Sumba is about 1,000 miles south of Sulawesi. Connection with several remote areas has been cut off for three days, and the fear is that the death toll will jump into the thousands when rescuers scan these areas.

The Red Cross said the situation was "like a nightmare." Some of its workers came to the Dongala area, home to about 300,000 people, and said it had been hit particularly harshly.