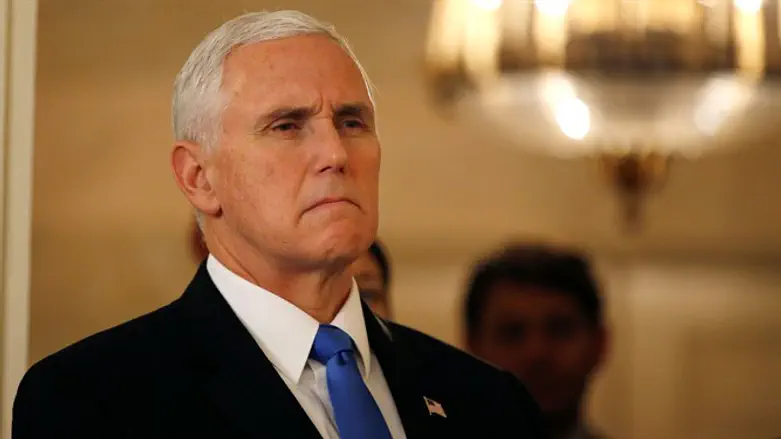 Mike Pence
Reuters
US Vice President Mike Pence on Wednesday reiterated Washington's support for Israel, following the meeting in New York between President Donald Trump and Prime Minister Binyamin Netanyahu.
"The United States of America is proud to stand with Israel and her people, as allies and cherished friends. Under President Trump, we continue to work tirelessly to strengthen the relationship between the US and Israel," tweeted Pence.
During the meeting between Trump and Netanyahu, which took place on the sidelines of the UN General Assembly, the President said the move of the US embassy to Jerusalem was something which "I guess was controversial, but it's turned out to be very positive in many ways."
He expressed his support for "everything Israel is doing as far as their defense is concerned."
"[The Israelis] are aggressive, and they have no choice but to be aggressive. It's a very difficult part of the world. So I just want to let Benjamin and all of the people know that we are with you, we are with Israel 100%," added Trump.
Netanyahu later said he was very pleased with his meeting with Trump.
In a press briefing after the meeting, Netanyahu said, "I heard the United States' unreserved support for Israel, its right to self-defense in general, and also regarding the incident of the downing of the Russian plane in Syria. I made specific requests and got everything I asked for. The president gave explicit instructions regarding Israel's security."