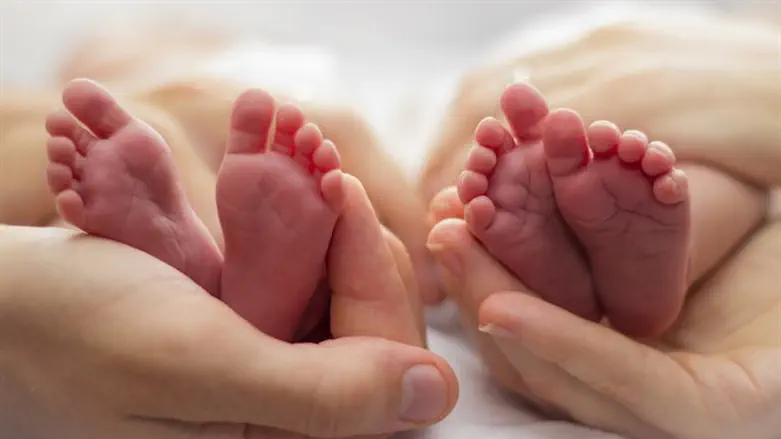 Babies, babies, babies
iStock
Quadruplets were born to a young haredi couple who celebrated their wedding 13 months ago, Kikar Hashabbat reported.
The babies, three girls and a boy, were born on Sunday at Petah Tikva's Rabin Medical Center. They are currently hospitalized in Rabin's Schneider Children's Medical Center.
All of the babies seem to be healthy.
One of the new father's friends told Kikar Hashabbat, "This is a young newlywed couple. It's a real surprise, and the circumcision ceremony will be huge, in order to give thanks to G-d."
He added that "during the pregnancy, the parents were told that they were expecting twins. During the birth, they were surprised to learn that there were four babies."
The friend also noted that the mother is still hospitalized. The girls, he said, weighed 1.5 kg (3.3 lbs) at birth, while the boy weighed 1.2 kg (2.6 lbs).