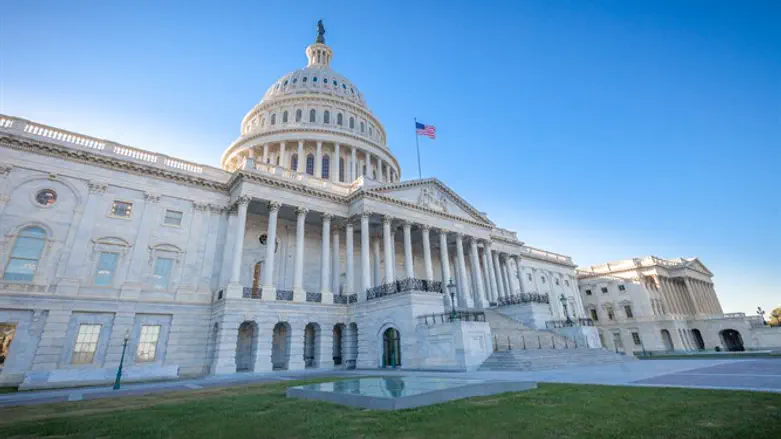 United States Capitol
iStock
Fifty-five members of Congress will ask US President Donald Trump to allow Americans born in Jerusalem to have "Jerusalem, Israel," written as their birthplace in their US passports.
"Despite the progress in moving the embassy, the State Department has not yet fully implemented the administration's policy of recognizing Jerusalem as Israel's capital for purposes of registration of birth, certification of nationality, or issuance of a passport of a United States citizen born in the city of Jerusalem," the letter said.
New York's Representative Lee Zeldin and Florida's Representative Ileana Ros-Lehtinen initiated the move, and on Friday Zeldin released the letter to the media.
In 2015, the US Supreme Court sided with then-US President Barack Obama, criticizing Congress for "overstepping its bounds" when it tried to press Obama to have Menachem Binyamin Zivotofsky's passport list "Jerusalem, Israel" as his place of birth, in a key case regarding the city's status as Israel's capital.
Despite Trump's decision to recognize Jerusalem and the subsequent US Embassy move, the US State Department made clear that it has not altered its policy regarding government documents provided to US citizens born in Jerusalem.