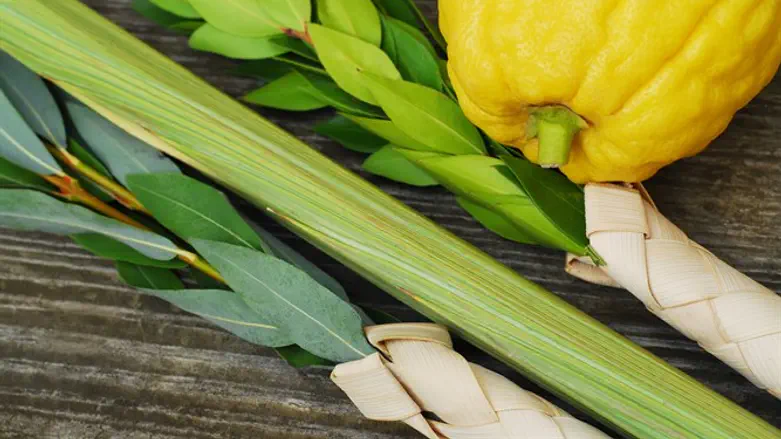 Sukkot
iStock
Chief Rabbi of Tzfat Rabbi Shmuel Eliyahu published on Thursday a call to Israel's rabbis not to grant certificates of kashrut to lulavim (palm branches used during the Sukkot holiday) imported from the Gaza Strip, under the heading "Lulav from Gaza - a mitzvah which comes through a transgression."

"I call upon all the rabbis not to give kashrut to lulavim originating in Gaza," writes Rabbi Eliyahu. "There are enough lulavim originating in Israel, and we have to help Israeli farmers and not Gazan farmers, who - they or their brothers or sons - burn the fields of the Jewish farmers in the south."
According to him, "Whoever pays for a lulav from Gaza pays money to the wicked of Gaza. Every shekel that you weigh in the hands of the Jewish seller arrives in part to these wicked people."
"It is forbidden to buy from people who fire missiles and rockets at Sderot, Ashkelon or Be'er Sheva," said Rabbi Eliyahu, "You must not buy from those who dig tunnels designed to abduct soldiers or harm kindergartens."

"The whole issue of the Four Species (palm, myrtle, willow, and etrog used on Sukkot) is about brotherhood and partnership among all the different types of Jews. Therefore we bind the Four Species and attach the etrog to the palm and myrtle and willow," explains Rabbi Eliyahu.

"We cannot fulfill the mitzvah of the lulav by ignoring our brothers in the south. It is forbidden to give livelihood to wicked people in Gaza at the expense of southern farmers who suffer from their attacks," said the rabbi. "This is a small effort - make it especially ahead of the holiday of Sukkot."