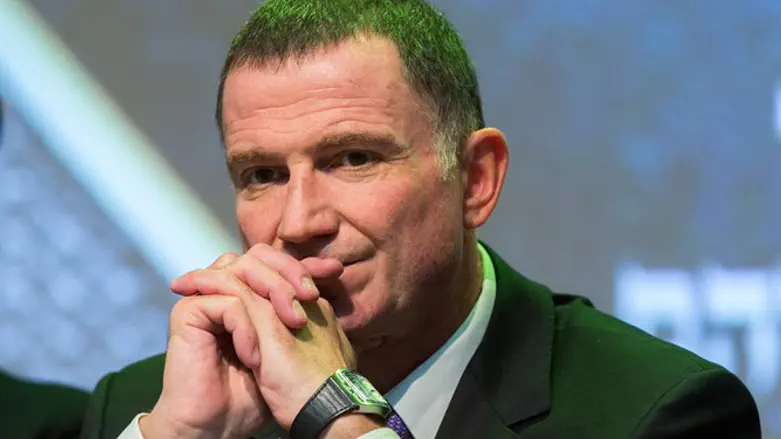 Yuli Edelstein
Yonatan Sindel/Flash 90
Knesset Speaker Yuli (Yoel) Edelstein blessed Israeli citizens on the occasion of the new year in a Facebook message.

Edelstein began by summing up the outgoing year, and its crowning glory in legislation, the completion of the enactment of the Nationality Law.

"Here ends another year, and what a year! We enacted the Nationality Law and dozens of other laws that will make a significant change in society, in economy, and security," Edelstein noted.

"Dozens of leaders and delegations from around the world came to strengthen ties with the Knesset," Edelstein said. "The Knesset is succeeding - citizens of Israel are succeeding!"
"We continue to maintain the status of the Knesset, to strengthen MKs and to provide them with additional tools, so that next year, the lives of the citizens of Israel will be even better. Have a sweet year!" Edelstein concluded.