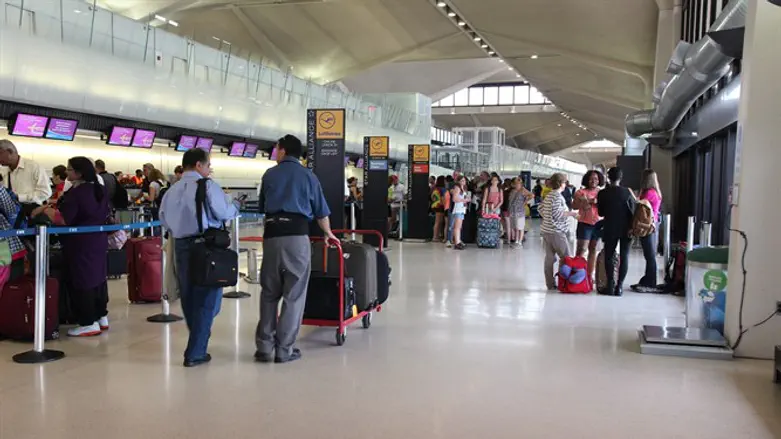 Newark airport
iStock
A 50-year-old Israeli citizen working in the security field who was traveling to a security conference in Panama City was arrested overnight at Newark airport after alarming airport security.

After landing, during the security scan of his hand luggage for the connecting flight, an item appearing to include an electric circuit was identified, raising suspicions of a bomb threat.

The Israeli man, in fact, was traveling with the item in his carry-on luggage for purposes of his work in the security field, according to the Israel Airports Authority.
"Because of the precautions used in the United States, the security authorities stopped the passenger and his luggage. The director of Ben-Gurion Airport instructed the security division to ask the American authorities to receive the details of the investigation," the airports authority said.