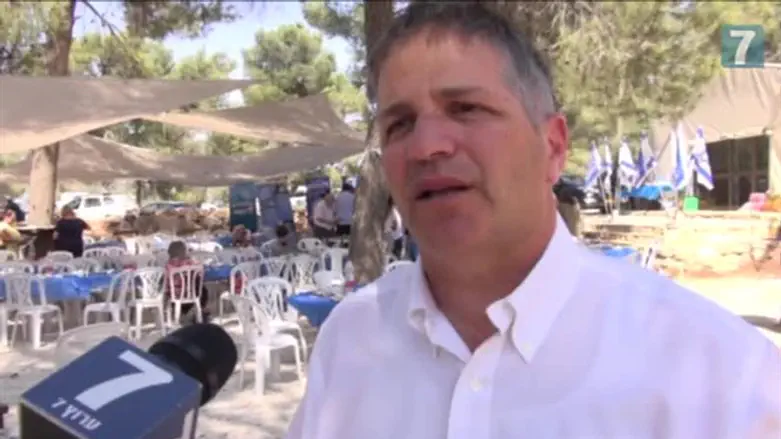 MK Yoav Kisch
Eliran Aharon
Knesset Land of Israel Lobby Joint Chairman MK Yoav Kisch (Likud) sums up the past year in settlement - when, in his opinion, more significant moves have begun to promote authorizing settlements.
"Every meeting of the planning council is where we sit, push, and try to increase the number of units to be approved. It's clear to everyone we're not in the Obama era, but we haven't yet reached a goal we feel comfortable enough with. There is a change, but it's not enough and not noticeable in all places. We're fighting everywhere to authorize young settlement," Kisch said in an interview with Arutz Sheva.
He adds that "Mitzpeh Kramim had one specific problem that is not identical to other places. There are places where there's no dispute about the ownership of the land, and they're still not authorized. We map the places and there's a picture of how each part of the puzzle should be completed. We'll also promote legislation on the matter to change the situation."
MK Kisch thinks Prime Minister Binyamin Netanyahu should be praised for his Judea and Samaria policy. "I think the Prime Minister is leading an excellent policy. We saw how he stood for eight years against a hostile administration, certainly for settlement. Now, when there's a benevolent administration in the United States headed by Trump, it's time to lead and we from our side are pushing with all our might - including the Prime Minister - in this direction."
And what does he hope will happen in the settlements next year? "I very much hope and believe that our goal of regulating the settlements will come true - whether by sovereignty or by regulation and legislation."
קיש: היעד שלנו הסדרת התיישבות
אלירן אהרון