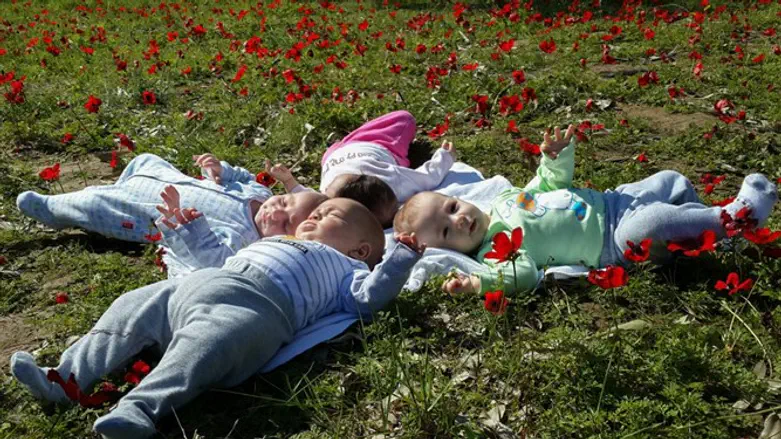 Babies
Flash 90
In the past year (5778) there were 168,441 infants born in Israel and 24,496 new immigrants came to Israel, according to figures published by the Population and Immigration Authority.
In 5778 there were 41,165 deaths. The number of those who married stood somehow at the odd number of 61,181, while the number of those divorcing was an even 24,868.
The number of ID cards issued in the past year amounted to 833,553 and the number of passports and travel documents issued was 1,284,960.
Every year the Authority publishes data about the most common names given to babies born in the past year, Jews and all citizens, boys and girls.
Boys (General sector): Mohammed, Yosef, Ariel, Omer, Adam, David, Daniel, Lavi, Eitan, and Uri.
Boys (Jewish sector): Ariel, David, Lavi, Uri, Yosef, Eitan, Noam, Daniel, Itai, and Yehuda.
Girls (General sector): Tamar, Avigail, Miriam, Sarah, Adele, Yael, Noa, Shira, Noya, and Lia.
Girls (Jewish sector): Tamar, Avigail, Yael, Adele, Noa, Sarah, Shira, Noya, Esther, and Talia.
Babies, babies, babies
iStock