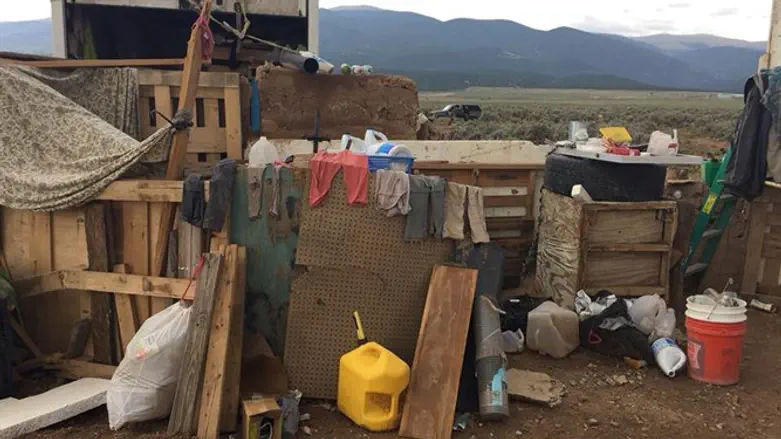 Conditions at compound in rural New Mexico where 11 children were found
Reuters
The three alleged Muslim extremists who had reportedly been training kids to be school shooters at a New Mexico compound were released after all charges against them were dropped.
District Judge Emilio Chavez ordered charges against Lucas Morton, Subhannah Wahhaj and Hujrah Wahhaj thrown out because prosecutors did not prove they have probable cause within a ten day period.
Charges against defendants Siraj Ibn Wahhaj and Jany Leveille were also dismissed, but the trio still faces charges of abuse of a child resulting in the death of a child and conspiracy to commit abuse of a child regarding the death of a 3-year-old at the site.
Police had raided the compound in early August as part of their search for four-year-old Abdul-Ghani Wahhaj, who disappeared last December. Abdul-Ghani's mother reported her son missing after Wahhaj took the boy to the park in Clayton County, Ga., and didn't return.
Police did not find the four-year-old during the search but did discover children ranging from ages 1 to 15 living in what Taos County Sheriff Jerry Hogrefe described as "the ugliest looking, filthiest" living conditions he'd witnessed. He said he only saw some potatoes and a box of rice.
Hogrefe said they found the "occupants were most likely heavily armed and considered extremist of the Muslim belief."
When police arrived, Wahhaj was armed with an "AR-15 rifle, five loaded 30-round magazines, and four loaded pistols, including one in his pocket," said Hogrefe.
Court documents showed that at least one child was trained "in the use of an assault rifle in preparation for future school shootings," Taos News reported